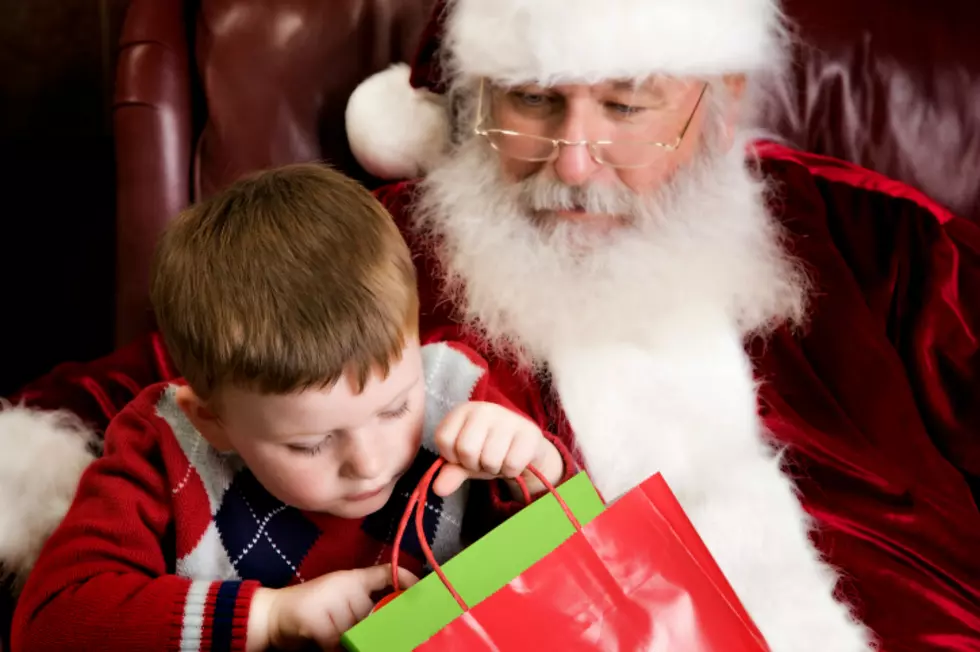 Baack's Annual Christmas Open House With Santa Returns for 2020
Photo by: Jani Bryson
The holidays are once again upon us and a tradition that I've always loved, is when our local storefronts kick off the season with a day or two of celebration. For years I've always made it a point to stop by 'Baack's Flowers and More Christmas Open House' which includes a REAL live Santa Claus. I believe, 'Baack's Open House' is kind of like our own little "Macy's celebration" in West Texas.
This is the place I first saw and fell in love with, the "self snowing Christmas tree." Many years ago, as far back as I can remember I would take the kids to go see this awesome Christmas tree and let the kids sit around and talk to Santa Claus.
Their Santa Claus is the real deal, as you'll see in the photo below. Baack's has always had the best looking and well-natured Santa Claus I have ever encountered in all my life. I mean, this jolly old Saint Nick is from like, the North Pole or something and he delivers, well sort of.
I keep asking Santa for my very own "self snowing Christmas tree." I haven't gotten one yet but I'm still holding out for one. The other part is that their greenhouse nursery is always filled up with the most beautiful poinsettias.
With all that said, you'll now understand why I get so excited when I hear about the Christmas Open House at Baack's Flowers and More. This year the Annual Baack's Christmas Open House is scheduled for Saturday, November 14, 2020 from 9 am until 3 pm.
This year, expect to see Santa Claus from 11 am till 3 pm, several awesome Christmas trees, poinsettias, indoor plants and holiday decorations. Plus there's the sweet treats (while supplies last) and I saved the best for last, enjoy a free lunch with Santa Claus from 11 am until 2 pm.
The annual 'Baack's Christmas Open House' promises to be more fun than in past years. So come out, bring the kids and come dressed to have your photos made with Santa Claus. For more information call Baack's at 325-692-7763 or drop by 1842 Matador Street, Abilene.
Enter your number to get our free mobile app
LOOK: See what Christmas was like the year you were born