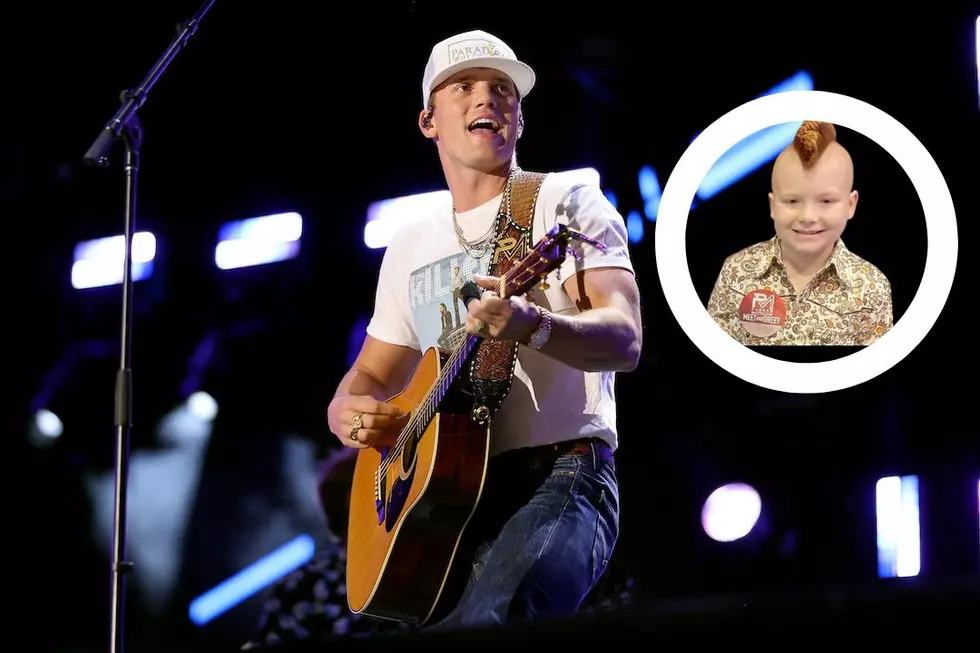 Parker McCollum Hands Over His Mic to a 9-Year-Old Fan Who's Beating Cancer [Watch]
Jason Kempin, Getty Images/Instagram
Parker McCollum's recent Oklahoma show turned into a celebration party for a young fan when the singer handed over his microphone to 9-year-old concert attendee Will and invited him to share his story with the audience.
According to Music Mayhem, Will — who goes by "Warrior Will" on social media — was diagnosed with leukemia on Nov. 17, 2020. After a rigorous, nearly year-long course of treatment, the young boy reached maintenance for his cancer in October 2021, and as of the 2022-2023 New Year, he's officially cancer-free.
Will and his family celebrated the milestone with tickets to see McCollum in concert, and after the singer learned about his story during a meet and greet, he invited Will to get up onstage.
"Will is gonna ring the bell here in a few days — he has beat leukemia," McCollum explained to the crowd from the stage as the young boy stood by his side.
"And at the meet and greet, Will asked me if he could say something into the microphone. So if it's okay with Oklahoma City, we'd like to let Will say a little something something," the singer continued, as the audience vigorously cheered their approval.
Will then took the microphone and walked toward the front of the stage. "Hey OKC! Guess what? I'm kicking cancer's a--!" he proclaimed. The crowd erupted in cheers, and McCollum removed his hat in support of the special moment.
From there, McCollum launched into a rendition of his song "Hell of a Year" — a song that, given Will's ordeal, holds special meaning for him, and he posted video footage of himself singing along on his social media page.
"Over 1,300 chemo pills. Over 400 antibiotics. 5 more procedures. 2022 had it all," the caption alongside the post reads. "One ICONIC night to end a crazy year."
McCollum is taking a short break from touring before he resumes his live show calendar in February, and heads out on the road as an opening act for Morgan Wallen later in the year. He's also gearing up to release a new album; ahead of the full project, he has dropped a few songs, including "Handle on You" and "Stoned."
These Country Stars Have Battled Cancer: