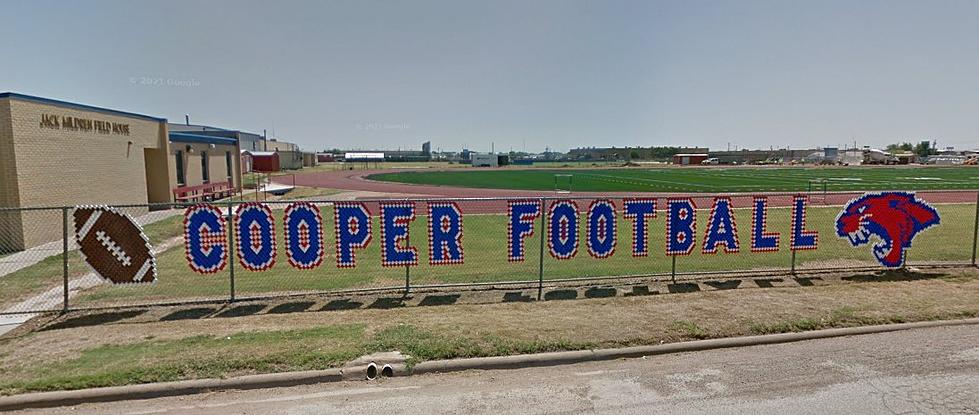 UIL Realignment Means Abilene Cooper and Wylie to Face Off Starting in 2022
Google Maps
The University Interscholastic League (UIL) has released classification numbers for Texas school sports for the 2022-24 school years, and the results may yield some interesting matchups for Abilene area high schools. After all, we know how seriously Abilene takes its football rivalries.
For the first time in many years, Abilene High School has moved to a 5A classification, which covers Texas schools with a student enrollment between 1,230 and 2,219. Abilene High had a confirmed enrollment of 2,163 students as of October 29, 2021.
UIL's system of divisions for 1A through 5A classified schools specifies that schools with enrollment between 1,300-1,924 students fall into Division II classifications, while Division I schools see enrollment between 1,925-2,224 students.
As part of Divison I, the Abilene High Eagles will face Amarillo High, Amarillo Caprock, Amarillo Tascosa, Lubbock Cooper, Lubbock Coronado, and Lubbock Monterey in football.
Abilene Cooper High School maintained its 5A classification but was moved to Division II in football, which means the Cooper Cougars will battle it out with Amarillo Palo Duro, Plainview, Lubbock, Wichita Falls Rider — and Abilene Wylie.  This means that the annual Southtown Showdown football match-up between Abilene Cooper and Wylie will count toward division play.
Abilene Cooper had a confirmed enrollment of 1,908 students as of October 29, 2021, and Wylie had an enrollment of 1,358 students.
All three Abilene high schools (Abilene High, Abilene Cooper, Abilene Wylie) will compete against each other and against Lubbock schools (Lubbock High, Lubbock Cooper, Lubbock Coronado, Lubbock Monterey) in both basketball and volleyball for the next two seasons.
You can find all of the Texas UIL classifications here, or keep scrolling to learn which professional athletes hail from Abilene and the Big Country.
LOOK: Professional Athletes from the Abilene Area
Texas Athletes in Super Bowl LVI