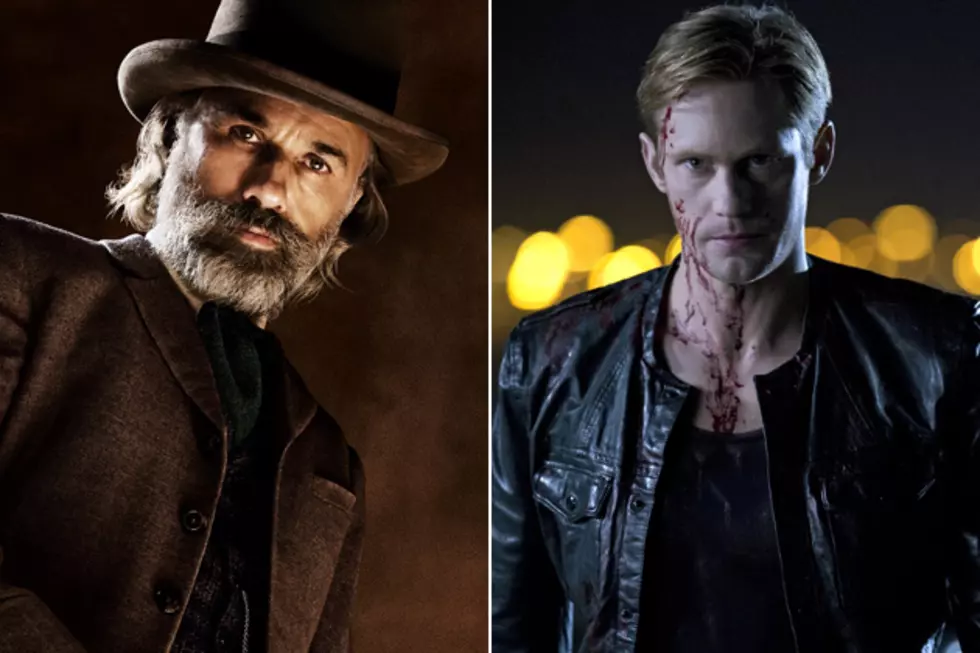 'Tarzan' Finds a Villain in Christoph Waltz Opposite Alexander Skarsgard
The Weinstein Co./HBO
A 'Tarzan' remake with David Yates of the 'Harry Potter' franchise attached to direct has long been in development, and has actually not been officially greenlit as of yet. However, Warner Bros. is looking to culminate a top-notch cast to help get this film made, and Oscar-winning 'Django Unchained' star Christoph Waltz has been added in a villainous role.
'True Blood' star Alexander Skarsgard, who recently sent his female fans into a frenzy when he went full-frontal naked on the season 6 finale, was said to be Yates' first choice for the title role, and Variety has confirmed this casting along with the announcement for Waltz. The 'Django' star will reportedly be playing "a military figure that crosses paths with the King of the Jungle," although details on the remake's plot are still scarce.
Adam Cozad is the most recent name to have worked on the 'Tarzan' script, with John August, and Cormac and Marianne Wibberley giving passes at it prior. Filming was originally slated to begin this past summer, but Warner Bros. decided to close, reportedly due to an issue with the inflated budget. However, is Waltz a big enough name to get production off the ground once more?