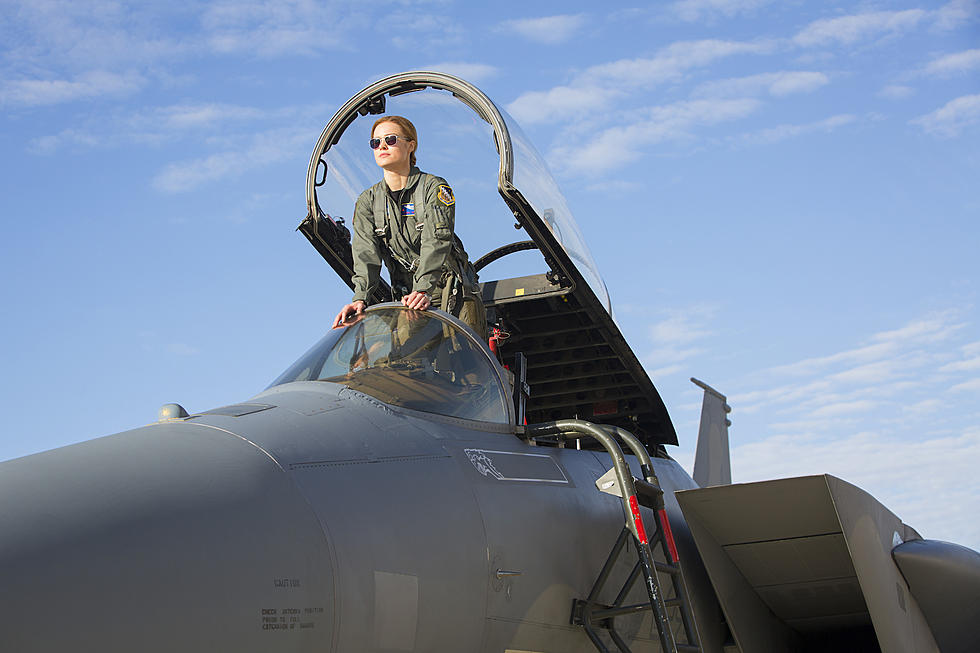 Sweetwater's WASP Celebrates Its 80th Birthday With A Concert, Air Show And More
Marvel
The National WASP WWII Museum in Sweetwater is celebrating the 80th anniversary of the Women Airforce Service Pilots also known as WASP. Organizers are hosting a two-day celebration with a dinner, a flyover, an airshow, exhibits, and a live concert. This will all be taking place on Friday, April 29, and Saturday, April 30, 2022.
The National WASP WWII Museum is located at Avenger Field in Sweetwater
You are invited to celebrate the important contributions, and history that the WASP made during World War II. The National WASP WWII Museum in Sweetwater is located at Avenger Field the very same training grounds most of the Women Airforce Service Pilots were trained at.
To best way to honor America's first women to fly a military aircraft and assist the war effort, is by attending and honoring the WASP legacy.
The Museum is recreating a wartime party scene complete with WASP reenactors, a live 1940's style swing band, authentic food items of the era, and the best part is, the fly-over, fly-in, and static displays of the actual military warplanes of that time.
Karen Hunt the Executive Director of the Sweetwater Chamber of Commerce told me that "the WASP flight line will once again hold their training aircraft including fourteen BT-13s with many other wonderful WWII aircraft including the B-25 and a DC-3."
Furthermore, Mz Hunt says, "all-female crews will be in attendance with Air Force, Army, Marine, and Navy aircraft at Avenger Field. Plus all visitors will enjoy many other activities including the opening of two exhibits: a permanent exhibit on the American history of Black Pilots by historian Monica Smith and a special temporary exhibit of John and Marie Clark, B-17 and WASP pilots respectively (courtesy of the Yankee Air Museum).
Source Karen Hunt-Sweetwater Chamber of Commerce
In addition, Lisa Taylor, Executive Director of the National WASP WWII Museum says that other activities will include: Friday's WASP Birthday Bash Ball and dinner, which is a ticketed fundraiser, to raise money for all-new exhibits in Hangar 2, a 1929 hangar that served as the first airport for the city of Sweetwater.
Saturday's events include the fly-in, static aircraft displays, various free activities; and the "Sunset On The Square" concert featuring the Brad Russell Band in downtown Sweetwater on the corner of Oak Street and Broadway from 7 PM until 11 PM.
LOOK: WASP WWII Museum Prepares To Celebrates Its 80th Birthday
For more information on the event, the museum, and Hangar 2 renovations, please visit waspmuseum.org or call the Museum at 325-235-0099.
LOOK: 100 years of American military history
LOOK: What 25 Historic Battlefields Look Like Today
The following is an examination of what became of the sites where America waged its most important and often most brutal campaigns of war. Using a variety of sources,
Stacker
selected 25 historically significant battlefields in American history. For each one, Stacker investigated what happened there when the battles raged as well as what became of those hallowed grounds when the fighting stopped.
These are the battlefields that defined the United States military's journey from upstart Colonial rebels to an invincible global war machine.