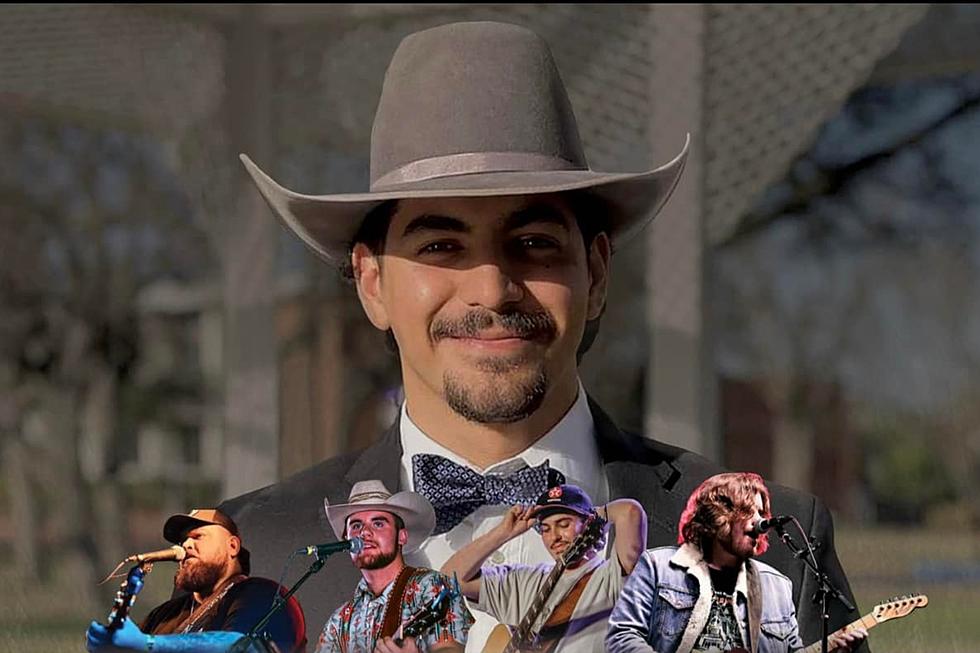 Rebel Fest Coming to West Texas Honors Robert Ybarra
Robert Ybarra Rebel Fest / Melanie Nieto
Robert Ybarra, a graduate of Hawley High School, was known for his passion for sports, especially football and baseball, and was often seen wearing a cowboy hat. He skillfully balanced his athletic pursuits with his academic responsibilities, ensuring his grade point average remained strong and paving the way for his college education.
However, Robert's true passion lay in riding bulls. He kept this love for rodeo a secret because his mother did not want him riding bulls. However he kept immersing himself in the world of bull riding. Determined to become a skilled bull rider, he eagerly sought opportunities to be around rodeo arenas, learning everything he could about the sport.
In the year of his graduation, Ybarra approached his favorite Texas Red Dirt Country artist Jacob Stelly with an ambitious request. He asked Stelly how many retweets would be needed to bring Stelly to perform at Hawley's high school graduation. Stelly playfully replied, "200".
To Ybarra's surprise and with the help of his schoolmates, the community managed to garner over 2,000 retweets in a short period of time. Despite the overwhelming support, unfortunate circumstances intervened, which ultimately led to the disappointing outcome of Stelly's performance not happening.
Then, one evening in 2021, after Robert had attended the Texas Cowboy Reunion rodeo in Stamford, Texas, he was killed in a car accident on his journey back home to Abilene.
After Robert's passing, Jacob Stelly remained true to the promise he had made to the devoted Hawley High School student. In a heartwarming collaboration between Robert's mom Melanie Nieto and Stelly's management team, a meaningful tribute was created in honor of Robert's memory. Together they founded the "Robert Ybarra Rebel Fest". The goal of this festival is to honor Ybarra and raise funds to support other aspiring college students across west Texas, just like Robert Ybarra.
Funds raised through the Rebel Fest will be distributed to deserving Big Country high school students, empowering them with the means to pursue their dreams of higher education. This year's Rebel Fest includes headliner Jacob Stelly, co-headliner Della Rose, and supporting acts South Of Mayhem, Jackson Hatch, Brett Patterson, Caleb Sutton, Jeff Martin, and Mo Y Su Conjunto.
Rebel Fest will be held at the Double Deuce event venue in Clyde on August 19, and features a cookoff, cornhole tournament, and awards presentation. Tickets are $20 available at Stubwire.com.
LOOK: This is Robert Ybarra
LOOK: These Are the Highest-Rated Free Things To Do in Texas, According to Tripadvisor
CHECK THIS OUT: This Texas Home Boasts Its Own Beach And Zipline