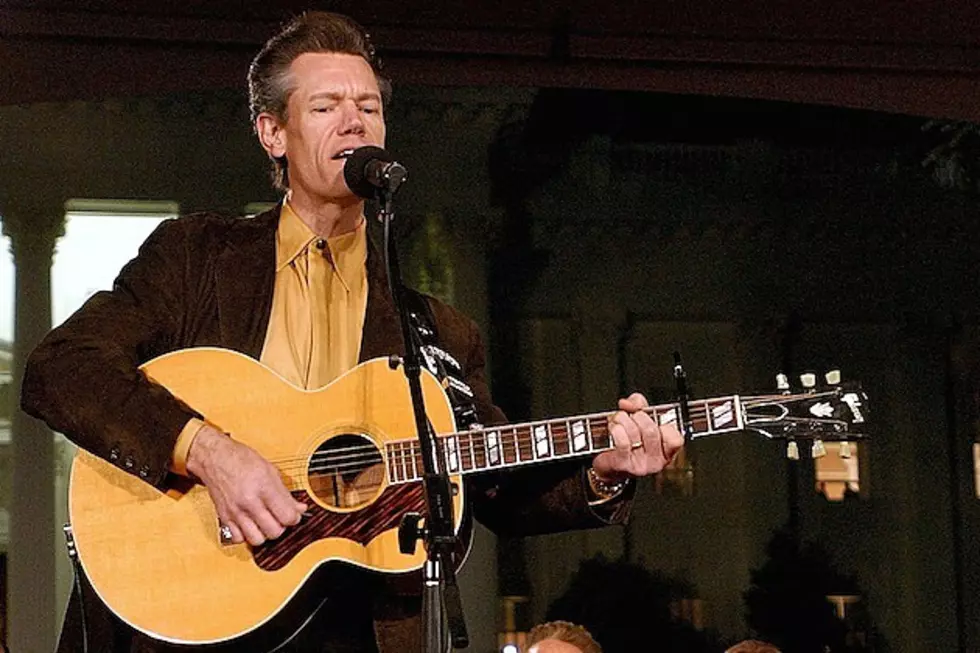 36 Years Ago: Randy Travis Hits No. 1 With 'Forever and Ever, Amen'
David Paul Morris, Getty Images
Thirty-six years ago today (June 13, 1987) was an historic day for Randy Travis. On that date, his single "Forever and Ever, Amen" reached the top of the charts, where it stayed for three weeks.
"Forever and Ever, Amen" was the debut single from Travis' Always & Forever album, which also landed in the No. 1 spot and sold more than 5 million units. The other two singles from the record, "I Won't Need You Anymore (Always & Forever)" and "Too Gone Too Long," also landed in the top slot, but only "Forever and Ever, Amen" had a multiple-week run at No. 1.
"Forever and Ever, Amen," which is one of 16 chart-topping singles Travis has earned throughout his illustrious career, earned the country icon multiple awards, including both an ACM and a CMA for Single of the Year in 1987. Travis' most recent No. 1 came in 2002, with "Three Wooden Crosses."
"Forever and Ever, Amen," along with some of Travis' other hits -- including his first No. 1, "On the Other Hand," and the tune's follow-up single, "Diggin' Up Bones" -- helped usher in a new wave of country music. Known as one of the pioneers of the neo-traditionalist movement, the North Carolina native is credited with helping bring traditional country songs back into the mainstream.
All of Randy Travis' Albums, Ranked
From his 1986 debut to today, The Boot ranks Randy Travis' entire career catalog of studio albums.