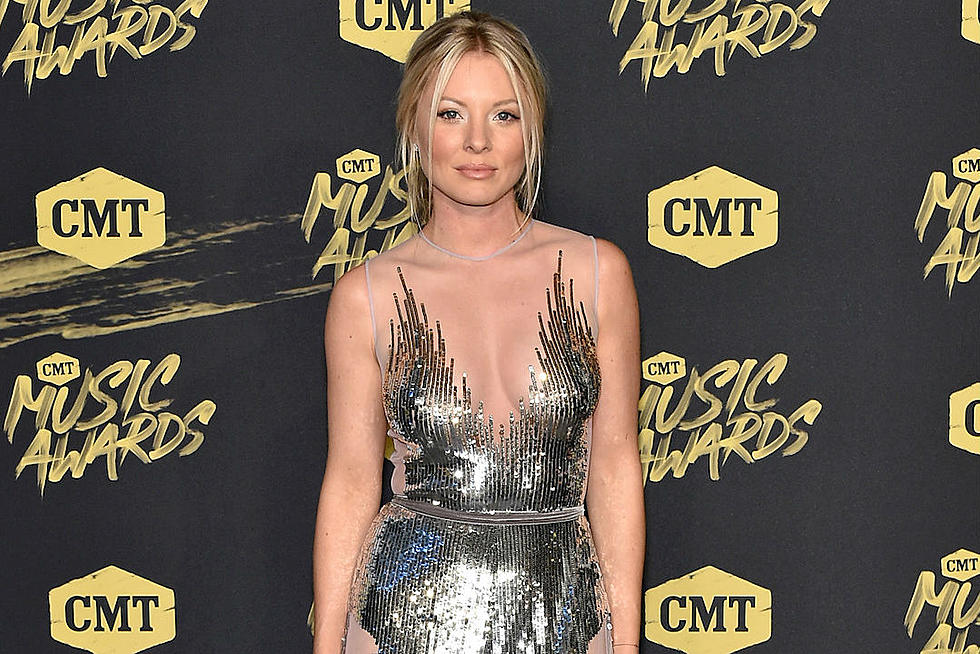 Kaitlin Doubleday Found Surprising Common Ground With 'Nashville' Castmate Charles Esten
Mike Coppola, Getty Images
Kaitlin Doubleday had her work cut out for her coming in as a new Nashville cast member halfway through the show's fifth season. She knew fans and the cast alike were still rattled by the death of Rayna Jaymes earlier in the season and wasn't sure if viewers would be ready to see Deacon Claybourne (played by Charles Esten) find love with her character, singer-songwriter Jessie Caine -- or anyone, for that matter. Not to mention, Connie Britton, who played Rayna, left some big shoes to fill.
"I knew that people would potentially hate me, so I came into it like, 'If everyone hates me, it doesn't matter. It's a paycheck,'" Doubleday recalled of her early days on the Nashville set to The Boot and other media outlets backstage before an event celebrating the final season of the show. "But it became so much more than that.
"I felt immediately connected with everyone onset, which doesn't happen on every show," she continues. "I think that Nashville is a very kind, warm set to be on. I've felt pretty at home since the day I got here."
Doubleday explains that, largely thanks to the writers behind the show's script, her character got to become much more than a love interest: "They dove into her life in a way that did justice to her character," she says. "I appreciated that she was fully fleshed out and that they'd thought a lot about her past. She's not somebody that says 'Uh huh, uh huh,' and then kisses a guy."
It doesn't hurt to have a scene partner so invested in his work, either: "[Esten] cares so deeply," Doubleday says. "He'd call, and we'd flesh out all the problems we had with a scene before doing it. He just really cares about the storytelling.
"It's been fun getting to know him," she adds. "One day we were working, and he was like 'Oh, this happened to me,' and I was like, 'No way, that happened to me!' He's 20 years older than me and has a different life, but we've gotten along really great from the beginning. We're both super loyal, to a fault maybe."
Country Stars Who Have Made Cameos on Nashville