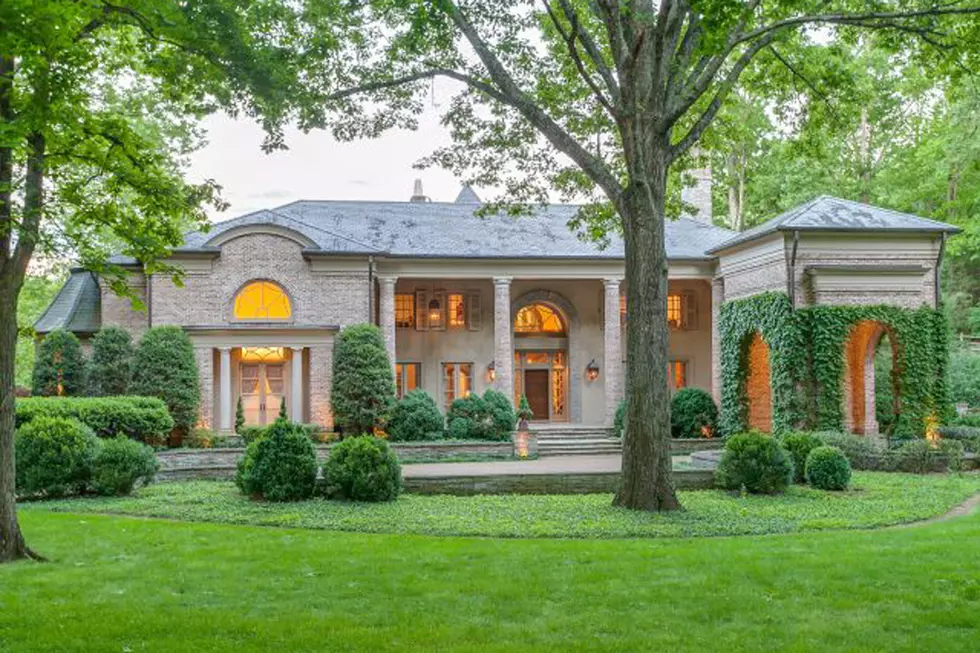 Rayna Jaymes' Mansion From 'Nashville' Is for Sale, and It's Jaw-Dropping! [Pictures]
Dennis Johnson, Worth Properties LLC / WorthProperties.com
The elaborate mansion that Nashville used for the interior shots of Rayna Jaymes' home is now for sale in Music City, and you won't believe the price tag!
Jaymes was a country superstar on the show, but the real-life manor is even more luxurious than most real country stars' homes. The jaw-dropping mansion features six bedrooms, eight bathrooms, three half-bathrooms, and adds to up to 20,533 square feet. Originally listed at $17,999,999, it is currently on the market for the reduced price of $15,999,999. That's a pretty steep price, but according to Zillow, it would break down into payments of just $77,936 per month.
That kind of money buys you a mansion of "stone, brick and wood, built to stand through the ages," according to the listing from Worth Properties. The European village-style estate features slate roofing, and five of the bedrooms are sprawling en-suites, while the other one is a private entry apartment with its own separate living, dining, kitchen and laundry rooms.
See Inside Nashville Star Hayden Panettiere's Quirky Mansion!
The sprawling mansion features a number of rare, one-of-a-kind artifacts, including a mantle that used to reside in a former Versace property. Other top-flight amenities include a porte-cochere, a stacked stone entryway with a floating spiral staircase, a climate-controlled wine cellar that will hold 3,000 bottles and enough dining space to hold more than 50 guests.
The outside of the property features a screened porch and a two-stall horse barn with tack and feed rooms. The property has served as the site of several television events, and there is enough parking to accommodate more than 300 cars.
The mansion was used in the early episodes of Nashville, and then the producers decided to build sets based on the house that were used for most of the subsequent episodes. But it's still a one-of-a-kind piece of television and country music history!
Look Inside Brian Kelley of FGL's Forest Estate
Miranda Lambert's Rural Estate Is Amazing!