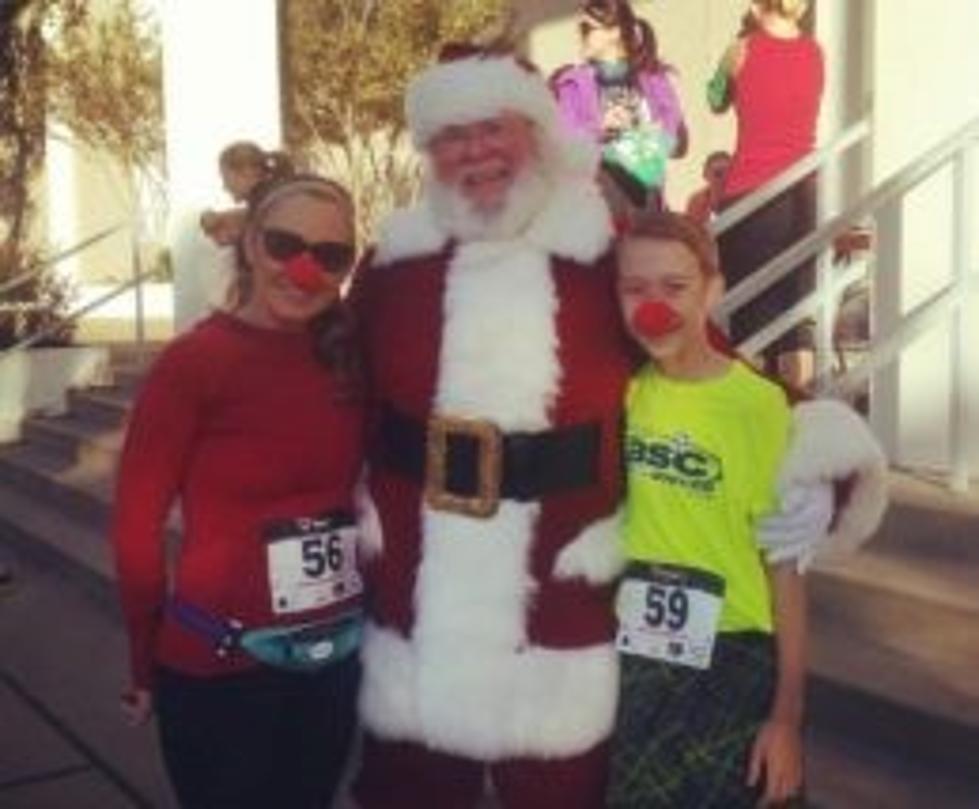 Dash Downtown at Junior League of Abilene's Reindeer Run 5K on December 4
Courtesy of the Junior League of Abilene
The Junior League of Abilene will be hosting its annual Reindeer Run 5K through downtown Abilene on Saturday, December 4, 2021. The race begins in front of the Abilene Convention Center (1100 N 6th St) at 9 AM.
Want to register for the Reindeer Run 5K on December 4?
Entry for the 5K run/walk is $25 for adults, $10 for kids 12 and under, or $80 for a team of four runners. Late registration and packet pickup will be available on Friday, December 3, 2021, at the Junior League of Abilene (774 Butternut St) from 4-6 PM. Click here to view the event's Facebook page.
You can also register online here.
In conjunction with the Abilene Downtown Association and as part of the City Sidewalks festival, runners will make tracks (or run or walk) all over downtown Abilene, with proceeds going to benefit City Sidewalks and the Junior League's mission to support women and children in Abilene.
Be sure to wear your running shoes, and feel free to come dressed in festive holiday attire.
Each paid participant in the run will receive an insulated drink tumbler as a gift.
Since 1948, the Junior League of Abilene has served the community by providing resources to underprivileged and in-need women and children in Abilene and the Big Country area. League members specialize in fundraising and volunteering to give back to their community, and annual fundraisers like the Reindeer Run 5K and the Christmas Carousel support many programs that provide financial help, career improvement, and donations assistance to address Abilene's needs.
Visit the Junior League of Abilene online for more information.
LOOK: The Best Big Country Restaurants Outside Abilene, According to Listeners
Looking to eat out, but not in Abilene? Check out these listener-approved eateries in the Big Country.