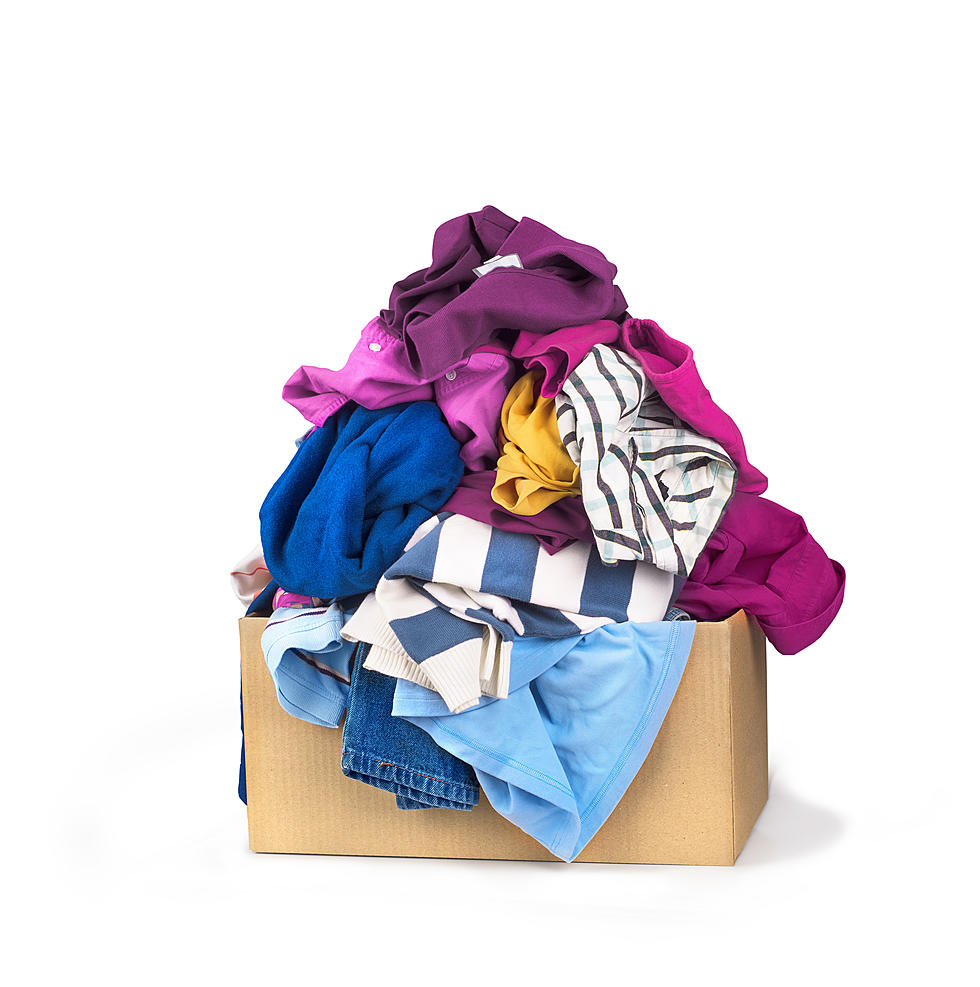 Are You Spring Cleaning? Here's Where To Drop Off Your Clothing Donations Around Abilene
urfinguss
Every year around springtime it's the same thing, my wife says "bring me all the clothes that you either don't like or that don't fit because I'm washing them and I'm donating them to charity." Then she asks "what nonprofit needs help the most and to whom should we donate these to?"
That's when I began putting this list together of all the nonprofit organizations in and around Abilene that accept donations. Some only accept clothing others accept food, others only accept money, and some will take whatever you give them.
Nonetheless, these nonprofits in Abilene will graciously accept our spring cleaning donations. Some may be in greater need than others but the fact remains that what you donate will be put to good use.
To learn more, or to contact any of these nonprofits, just follow the links and give what you can.
Faith Works Mission of Abilene - 1229 North Mockingbird or call: 325-437-2272
The Christian Service Center - 3185 North 10th Street or call: 325-673-7531
Christian Homes and Family Services - 1202 Estates or call:  800-592-4725
Love And Care Ministries Mission - 233 Fannin Street or call: 325-670-0246
The Salvation Army - 1726 Butternut Street or call: 325-677-1408
Goodwill of Abilene - 2200 North First Street or call: 325-676-7925
Goodwill of Abilene - 3850 Ridgemont Drive or call:  325-701-7943
Goodwill of Abilene - 1246 Pine Street or call: 325-677-3327
FCA Abilene Baptist Association - 618 South Pioneer or cal: 325-673-8349
All of the above will accept clothing donations. Some will even take household items, furniture, and more. However, some like the Christian Homes and Family Services only accept specialized clothing.
If you need to know more reach out to any of these wonderful organizations, and happy spring cleaning y'all.
LOOK: Here are 25 ways you could start saving money today
These money-saving tips—from finding discounts to simple changes to your daily habits—can come in handy whether you have a specific savings goal, want to stash away cash for retirement, or just want to pinch pennies. It's never too late to be more financially savvy. Read on to learn more about how you can start saving now. [
From:
25 ways you could be saving money today
]