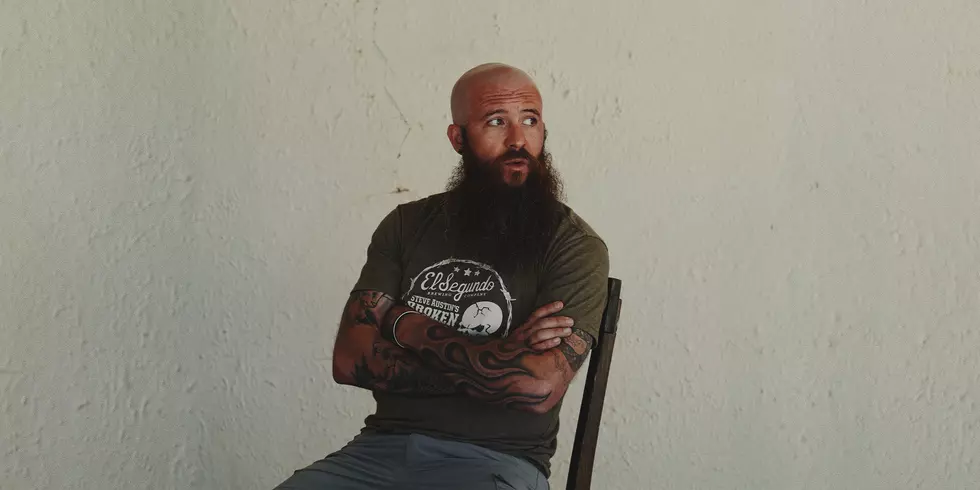 Cody Jinks is "Working on some bad*ss original duets with some bad*ss singers"
Courtesy of Cody Jinks
Paul Cauthen... Clint Black... Sunny Sweeney... Morgan Wade... Ward Davis... Turnpike Troubadours... George Strait... Reba... Oh, excuse me, just jotting down my list of potential badass singers that Cody Jinks could potentially include on the badass original duets album he is now teasing us about.
In what can be chalked up to a sort of end-of-summer update from Jinks, he dropped a lot of big news on us Sunday (July 31). Facebook is the Texan's preferred way of staying in touch with his fans, and he does a bang-up job keeping them in the loop.
On top of the duets album announcement, yesterday, Jinks revealed that his rock band has their first gig in September, updated us on his own touring schedule, and confirmed upcoming studio time and that he'll be back in Vegas for National Finals Rodeo this December. Like a said there is a lot to unpack.
Working on some badass original duets with some badass singers that will be named later. Going into the studio this November to start the new album. My rock band Caned By Nod will perform live for the first time ever on Saturday September 3rd at Trees Dallas. Been on vacation for a bit with the family after a long run of dates. More long runs on the way, including 2 shows at Red Rocks, Birmingham, Biloxi and Atlanta with Clint Black & Ward Davis... And Buffalo, Pittsburgh and Baltimore with Whitey Morgan and the 78's & Erin Viancourt. NFR is back in Las Vegas this December. Always a damn good time. We've got 2 shows @ the Chelsea Theatre in the Cosmopolitan Casino. Both of those shows will sell out WAY before showtime on Dec 2&3. A few more festivals this year. Born & Raised Music Festival in Pryor OK / Rocklahoma (Caned By Nod) in Pryor OK / Outriders West Wild Horses Festival in San Diego. Last Friday, we announced Baton Rouge Raising Cane's River Center. Tix for that show go on sale Aug 12. You can find details on any of my shows at https://codyjinks.com/all-events/ & yes, we will add a few more in 2022 and a long list of tour dates in 2023! Your support, as always, is very much appreciate. Have a great one.
While it remains unclear if the November studio time is for the next Jinks album, or for this badass duets album, I'm pretty sure we'll all be fine with whichever it turns out to be.
Download the Radio Texas, LIVE! ANDROID, or IOS app, and use it to continuously stream  all the best Texas and Red Dirt imaginable without commercials, 24/7. Be sure to give my new podcast a listen, Buddy Logan's Aircheck is available to stream or download on Spotify, Google, Tunein, anywhere fine podcasts can be found.