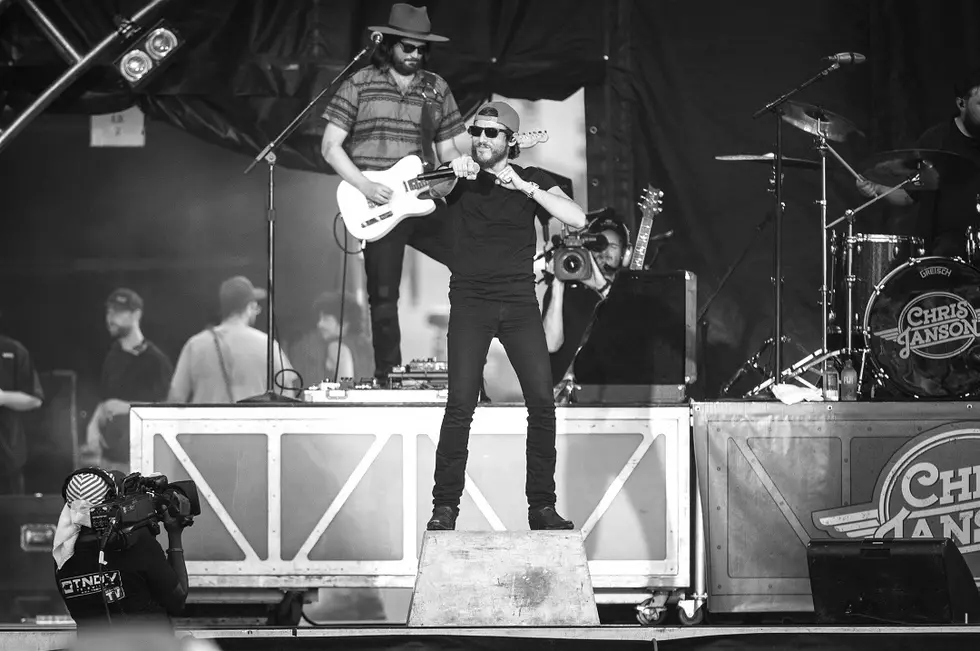 Chris Janson Wants to Be a 'Young, Vocal' Grand Ole Opry Member
Jason Kempin, Getty Images
Chris Janson and his wife Kelly aren't typically huge fans of surprises, and it isn't easy to catch them off guard. "We are the most un-surprisable people you'll ever meet. Most of you know that," the singer admitted with a laugh during a recent press event. "We would rather just hear it and go with it, good or bad."
"I mean, what you see [in the video of the moment] is what you get: I really broke down. I really didn't quite understand, for the first time ever in my history of playing music, how I would finish a show," Janson adds. "It really just meant that much to me."
Janson stresses that he doesn't take his Opry membership lightly. He plans to be an active member, and to continue working on the organization's behalf.
"I don't believe in taking a title and sitting back on that title. I don't believe in doing that with anything. It's like getting a record deal and then not making a record," he explains. "It would not make any sense to have a record deal [if you didn't plan to make a record]. So now I'm a member of the Grand Ole Opry, and now I'm a member of the Opry Trust Fund, among other things.
"I want to be a young, vocal voice with and for the Opry," Janson continues. "I think that's important."
After all, Janson goes on to say, he views being part of the Grand Ole Opry as one of the most significant aspects of his career, and hopes he'll be remembered for his impact as a member.
"If one thing ever happened in my career that [someone] might look back on someday, I would hope that they would say, 'Man, that was a Grand Ole Opry member that mattered, and the songs that he recorded mattered," Janson says.
The Grand Ole Opry Through the Years