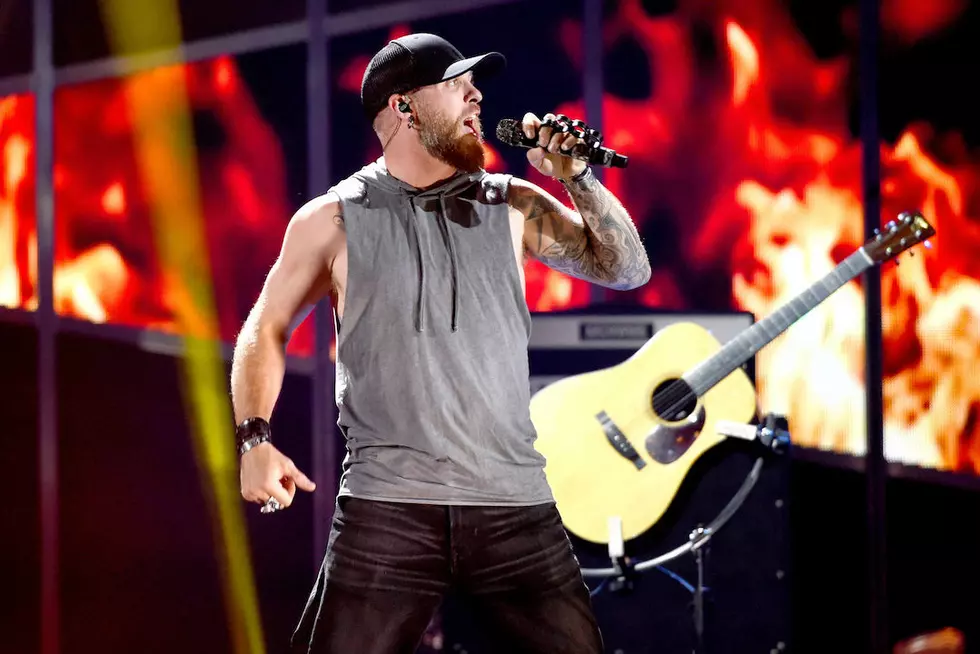 Brantley Gilbert Writes About His Life, and His New Record Will Be 'No Different'
Cooper Niell, Getty Images
Brantley Gilbert has shared that he's at work on new music, but the details of the forthcoming project are still sparse. So, what news can he share about what he's got in the works?
"Not a whole lot," Gilbert told The Boot backstage at Country Jam 2018.
Okay, so he couldn't be too specific, but he did offer some general thoughts: "I think there's a little bit of everything on this one. We wanted to put some rockers on there for our die-hards, but we always like to dance a little bit outside the box. There's a little bit of that, too," Gilbert says of the sonic mix of his next project. "But we're going right down the road we've been going down. If it ain't broke, don't fix it."
While there is no word on a single from the record just yet, Gilbert revealed in May that his next album will include a song for his son. "I write songs about my life, so all my records have been chapters of my life, and this one's gonna be no different," he explains. "[Being a dad] changes the way you look at everything. For me it has. It affects everything I think about, because he's always gonna be on my mind. It's been a fun chapter."
Gilbert also notes that a variety of musical influences, in addition to the kind of music he listened to growing up, help keep the songwriting juices flowing.
"I always dip back a little ways and listen to some stuff I listened to coming up," he goes on to say. "But there's some new stuff that's been coming across my table, too, that I think is really cool. I try to keep a real good mix of things coming in, and I think it helps with my writing."
You Think You Know Brantley Gilbert?