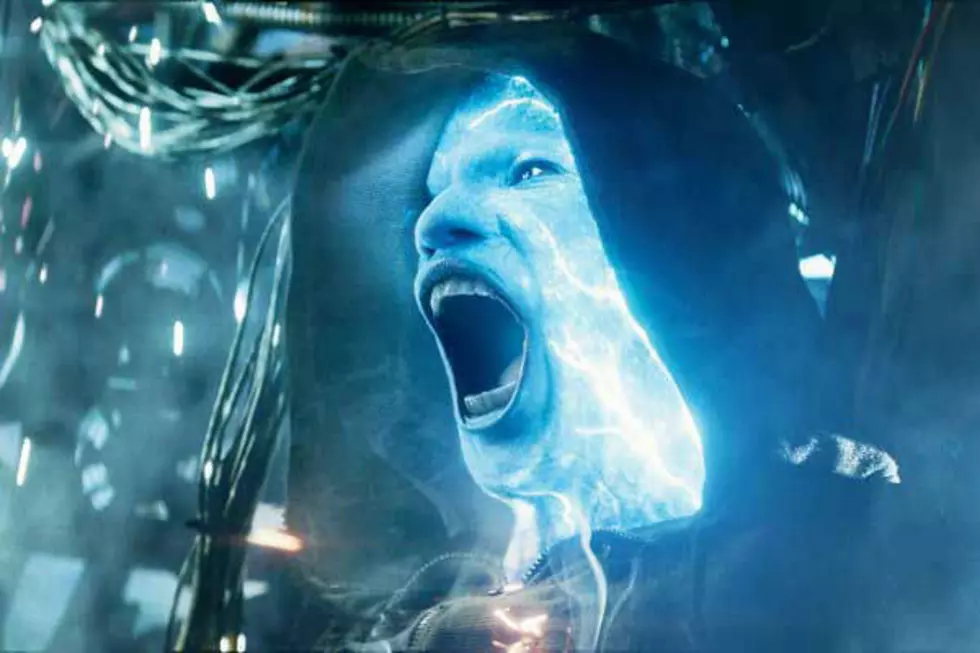 'The Amazing Spider-Man 2′ Reveals New Electrifying Photos
Sony
The Times of India debuted the new looks, and despite seeing Fireman Spidey in action (some comedic relief fans have come to expect from the web slinger), Foxx looks terrifying as the villain Electro. Before his electrifying transformation, Max Dillon was a tormented and geeky character working for Oscorp when an accident gave him incredible power. That's why bullying is wrong, folks. The tormented always grow up to become the world's next supervillains.
Then, of course, real-life couple Stone and Garfield share an intimate moment on the streets of New York. According to the Times, "Peter Parker continues to adjust to his crime fighting life as Spider-Man and relationship with Gwen Stacy while dealing with new enemies."
Check out the new looks at 'The Amazing Spider-Man 2' below before the film hits theaters on May 2, 2014.