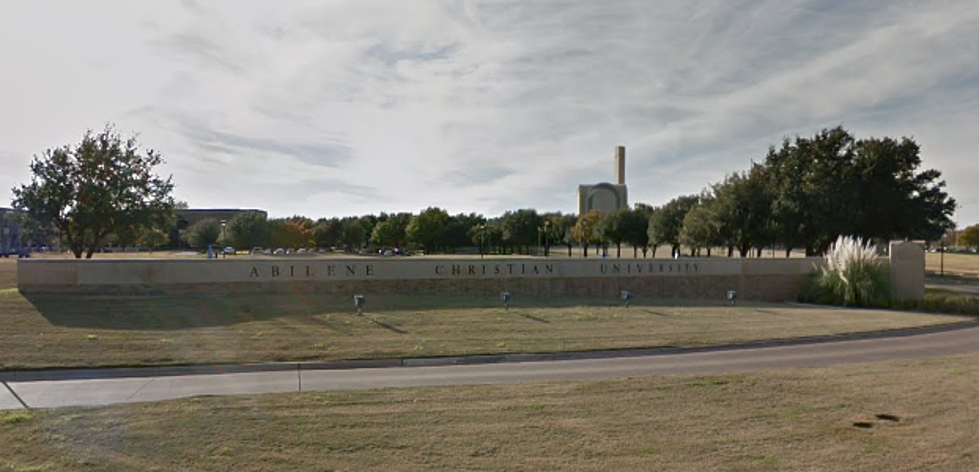 Abilene Christian University Earns Doctoral Research Status for 2022
Google Maps
Abilene has long drawn students and academics from across the state and across the globe to its three major private universities. One of those schools, Abilene Christian University, is entering 2022 with a new classification that will likely draw even more attention to Abilene.
In December 2021, ACU informally announced it had earned Doctoral/Professional-tier status within the Carnegie Classifications of Institutions of Higher Learning. That honor is expected to be confirmed by the Carnegie Classifications of Institutions of Higher Learning later in January.
Released every three years, the Carnegie classifications look at the volume and quality of research conducted at universities across the United States. This includes analyzing how many doctoral degrees are offered, the number of those degrees awarded, and ratios of professional-to-research students, and undergraduate degrees awarded.
In order to move from its previous Master's Colleges and Universities status to Doctoral/Professional status, ACU had to award at least 20 research- or scholarship-focused doctoral degrees per year for three years.
ACU currently offers the following doctoral degrees/programs:
Australian Doctor of Ministry Students
BSN to DPN
Doctor of Education in Organizational Leadership
Doctor of Ministry
Doctor of Nursing Practice (DPN)
Doctor of Occupational Therapy
Education Specialist in Organizational Leadership
You can find all of the undergraduate, graduate, and doctoral programs offered by ACU here.
This new classification means ACU can draw more distinguished graduate and undergraduate students in the future to conduct world-class research in Abilene.
While Abilene Christian University continues to lead in research, ACU's notable graduates include country music legends and political figures, too. Keep scrolling to see the familiar faces you didn't know attended college in Abilene.
LOOK: 10 Famous People You Didn't Know Were Abilene Christian University Alumni
LOOK: 10 Famous People You Didn't Know Were Hardin-Simmons University Alumni
Hardin-Simmons University in Abilene has educated plenty of colorful characters — including Western TV stars, war heroes, theme park designers, and more.