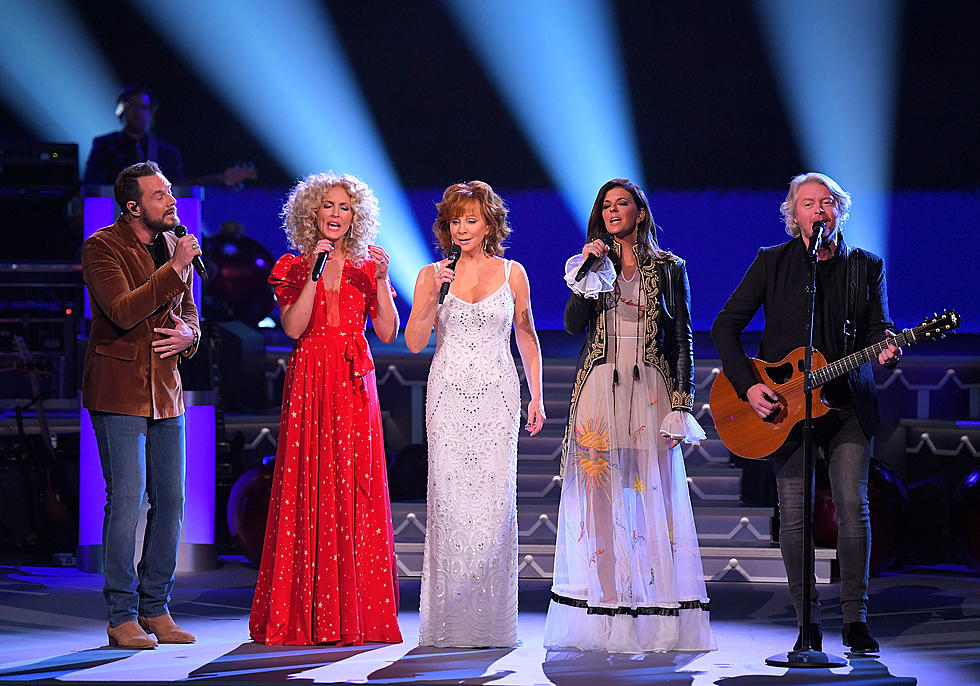 'CMA Country Christmas' 2017 Performers Talk Singing Timeless Holiday Tunes
Mickey Bernal, FilmMagic / Getty Images
Although McEntire admitted prior to the taping of CMA Country Christmas 2017 that she was "a little nervous" about having "really big shoes" to fill, the seasoned artist and host handled her duties like a pro, as did all of this year's performers. The Boot caught up with several of the artists prior to their performances to find discuss how they felt about being a part of the holiday show. The following are some of their best reflections.
CMA Country Christmas 2017 is scheduled to air Monday night (Nov. 27) at 8PM ET on ABC.
"This song, specifically, for me, is really important, because it ended up on my record, [It Must Be Christmas], and I've said this probably a billion times … I wanted this song on that album because my favorite Christmas record growing up was the Alan Jackson Christmas record, [Honky Tonk Christmas], and he did this song. So, on the album, I actually sang where he sang, and I had him sing where Keith Whitley sang on his version.
"This song is just super important to me, and I loved it. I got asked to perform on this, but love it even more than I'm getting to do it with Alan Jackson."
"I love that kind of music and those kind of voices. Classic music like that, it just has a spot in my heart. Obviously you try to do your own take on it, your country take on it, but, there's also a classic sound to it, so you just try to do it well."
"It's been a song that I've been wanting to get in the studio and record for years -- just because it's just an amazing classic, timeless. I've always loved that song.
"I remember being a kid, always loving John Berry's version of that. It's pretty incredible, and I'd always try to sing along with him. I told myself, one day, if my voice ever gets there, I may try it. So we went in the studio this summer and did a real broke-down version of it, just piano ... We recorded it, and it's one of my favorite vocals I've ever done on anything. I couldn't be more proud of it."
"It's one of my favorites. We kind of melded [Frank] Sinatra and Bing [Crosby] into this version that I'm going to do.
"I don't know if I'll ever do a Christmas album. It's part of my record deal, so I think in writing I have to, but there's not been any talks yet, for whatever reason. I sing Christmas music year round. I catch myself in the heat of summer singing Christmas songs, and I know that's when those are supposed to be recorded, so I'll fall right into place if they ask me to do one, but as of now, no plans yet."
"We recorded this for the duet album that Garth [Brooks] and I did, [Christmas Together], and I've always loved this song. I think the key to covering anything that Dolly Parton has ever recorded is to try not to do the Dolly licks. You can't, because only Dolly can, so it's a tribute to her version, but to try to do all those little curls just makes you look bad, because nobody can do it like Dolly. So my take is my take. I just think it's a great song."
CeCe Winans, on singing "Joy to the World":
"It is a great arrangement. I had never heard that arrangement before, "Joy to the World," and when they sent me the arrangement, I was like, 'That will be amazing.' It has a choir, it's upbeat, it's full of fire and a great message."