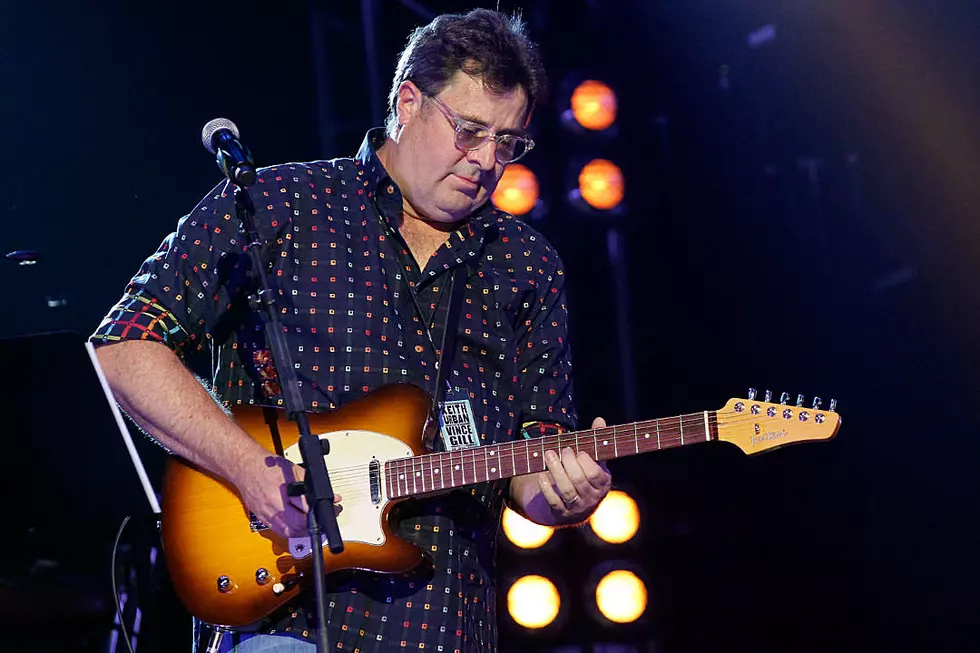 31 Years Ago: Vince Gill Wins Two Grammy Awards for 'I Still Believe in You'
Terry Wyatt, Getty Images
Thirty-one years ago today (Feb. 24), Vince Gill left Los Angeles with two more trophies to add to his fast-growing collection. It was on that day in 1992 that the singer won twice at the 35th annual Grammy Awards, for Best Country Song and Best Male Country Vocal Performance, for his tune "I Still Believe in You."
"I Still Believe in You," which was the title track and debut single from Gill's sixth studio album, became the artist's first No. 1 hit and also landed in the Top 40 on the pop charts. But while the song was a huge commercial success for the Oklahoma native, it had a much more personal meaning for Gill beyond the career achievement.
Gill wrote "I Still Believe in You" as a tribute to his first wife, Sweethearts of the Rodeo singer Janis Oliver; the couple divorced in 1998. With lines such as, "Somewhere along the way, I guess I just lost track / Only thinkin' of myself, never lookin' back / For all the times I've hurt you, I apologize / I'm sorry it took so long to finally realize / Give me the chance to prove / That nothing's worth losing you," the song was a painful reminder to Oliver of their past.
"Some songs that come on the radio still break my heart," she admits. "I can pretend like they don't tug at my heart or make me wistful, but there are some songs I can't listen to anymore, like "I Still Believe in You," because of the circumstances around them and what he told me they meant to him. To hear that now is confusing."
Gill has won more than 20 Grammy Awards. His next single, "Don't Let Our Love Start Slipping Away," also landed at the top of the charts, with the I Still Believe in You album selling in excess of 3 million units.
See Childhood Photos of Vince Gill + More Country Stars: