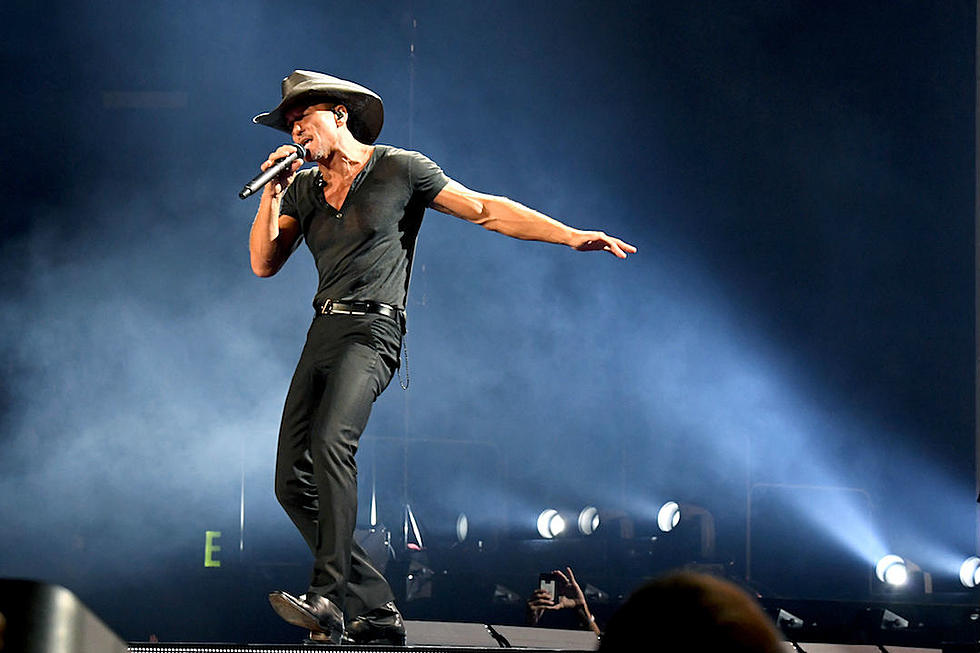 Tim McGraw Plans Two Headlining 2019 Acoustic Shows in Cuba
Kevin Winter, Getty Images
Tim McGraw has plans for a special kind of show in 2019: The country superstar will headline two acoustic concerts in Havana, Cuba, as part of a four-day music and cultural festival that will also include Cuban cultural and architectural tours, museum visits, rum and cigar tastings and rumba and salsa parties.
McGraw explains that the destination shows will benefit him just as much as they benefit his audience. "One of the best things we can do as humans is to expand our knowledge of other cultures and people," he says. "The best way to do that is through travel. As an artist, I am energized by exploring a new country and through meeting the people who call it home. Cuba will give me a new palette of sounds and colors to draw from next time I go to create."
The concert series, called Tim McGraw: One of Those Havana Nights, will also feature Cuban musicians and bands, including Carlos Varela, Traditionales De Los 50 and Los Van Van.
"I feel honored that I get to share my music with the Cuban people," McGraw adds. "What an incredible opportunity. For me, music transcends language. There is a heart and soul to music that all people understand on some level. Cubans have such an intimate relationship with music, I'm happy we'll get to share that together."
The festival is set to take place from May 23-27, 2019 at Melia Havana Hotel in Havana,  Cuba, and registration begins on Dec. 5. For tickets and VIP packages, go here.
Tim McGraw + More Country Stars Then and Now
 Top 10 Unforgettable Tim McGraw Moments