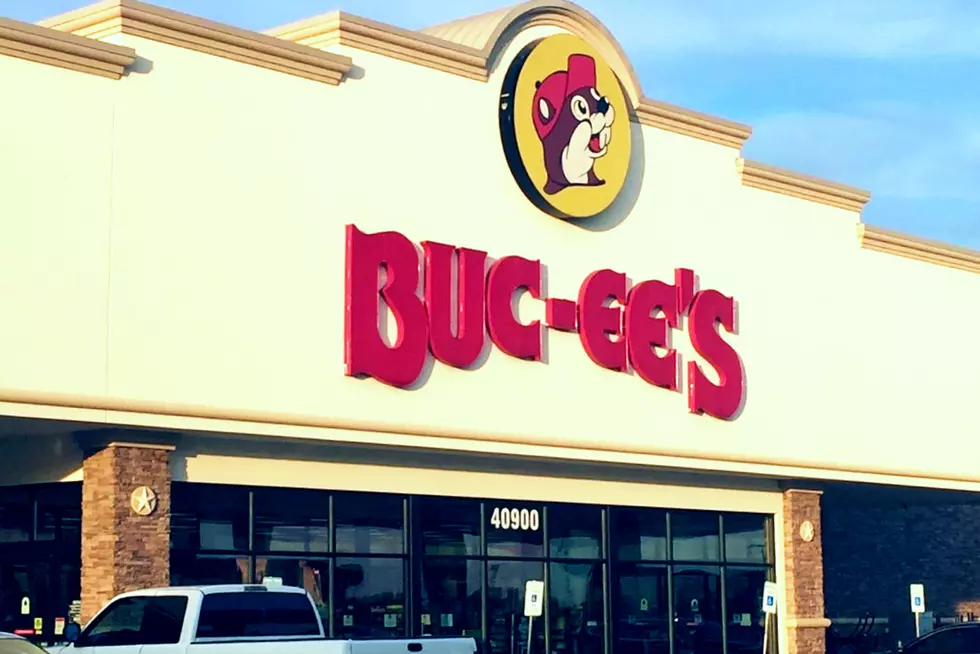 The Worlds Largest Buc-ee's Store is Coming Back To Texas
Photo by: Rudy Fernandez
Yep, Texas is getting back its claim to fame, the "largest Buc-ee's" in the world." First off let me confess I am a huge Buc-ee's fan and I am such a Goober for Buc-ee's that I want to renew my wedding vows there when my wife and I hit the 50 mark.
Okay, why am I such a big Buc-ee's fan, because of their incredibly large and squeaky clean bathrooms. Moreover, they have some of the coolest stuff in the world from BBQ grills, fish friers, great food, cool clothing, Beaver Nuggets, well you get the idea. The photos below prove that I'm a Buc-ee's nut-job.
LOOK: I'm At Buc-ee's On My Vacation
If you've ever been to a Buc-ee's Family Travel Center You'll know why I'm so in love with Buc-ee's
To the Buc-ee's corporate big-wigs, please remember everything is bigger in Texas.
Anyway, I just got their latest news release stating that they are now going to build the largest Buc-ee's in the world here in the Lone Star State. Texas has been known for having the largest Buc-ee's in the world, until the Buc-ee's CEO, CFO, and COO  decided to build the world's largest bucky's in Tennessee.
Buc-ee's a Texas icon, how could they? Nonetheless, the good news is that Buc-ee's is now building the world's largest convenience store directly across the street from what was once the largest Buc-ee's in the tiny town of Luling Texas, just outside of San Antonio off of Interstate-10.
Buc-ee's in Luling, Texas was the first of the huge "Family Travel Centers" built in the Buc-ee's chain and it was the largest until Tennessee's store was built at about 74,000 square feet. Now, The Buc-ee's chain just announced plans to build a 75,000 square foot Buc-ee's, guaranteed to be the largest Buc-ee's in the world.
Construction for the new Buc-ee's will begin in October 2022 and is expected to be completed by mid-spring of 2023. I can guarantee you this, my vacation next year will be at the new Buc-ee's in Luling, Texas.
One question I've always had is, "why don't they build hotels next door to Buc-ee's?"
Restaurants We Wish We Had in the Abilene Area