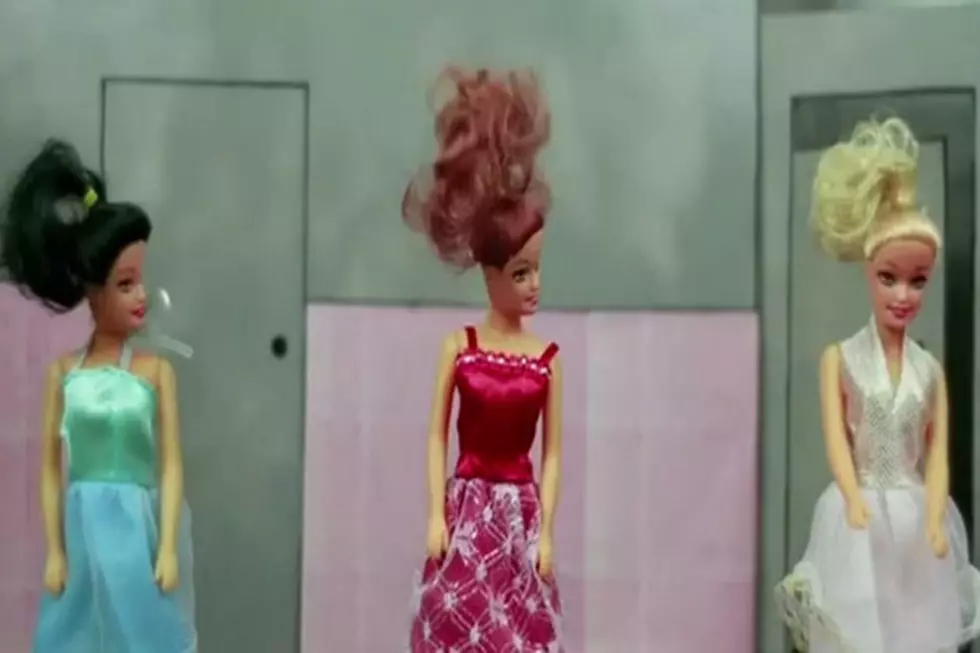 Hilarious Web Show 'The Most Popular Girls In School' Is a Hit on Tumblr [NSFW]
YouTube
Although the very funny, often crude, and completely not safe for work YouTube series 'The Most Popular Girls in School' first hit the internet in 2011, thanks to Tumblr it's now seeing a new degree of popularity. This web series shows the bizarre side of high school that many of us don't like to remember. (Think 'Mean Girls' meets 'Daria' and you'll get the vibe.) Just remember--don't you dare watch it at work because if there was any Web series that's totally NSFW, it's this one.
Still, if you're wondering why you should even bother watching it when you get home, the answer is because it's just so utterly hilarious and off-the-wall. The plot revolves around new girl Deandra and how she finds herself in a feud between head cheerleader MacKenzie Zales and the Van Buren sisters. Shenanigans ensue because, hey, we all know that the slogan for high school should be "we know drama" and the creators of the series delight in making the show as weirdly funny as possible.
Filmed using Barbie dolls and stop-motion animation, there's 13 episodes in all on their official YouTube channel plus bonus features such as 'Viewer Mail' where your favorite characters answer questions and behind-the-scenes videos that go into detail about how the show was created. And if that doesn't satisfy your craving for this delightfully bizarre Web series, no worries: Season Two will be arriving sometime this year.
You can watch the first three episodes of 'The Most Popular Girls in School' below.