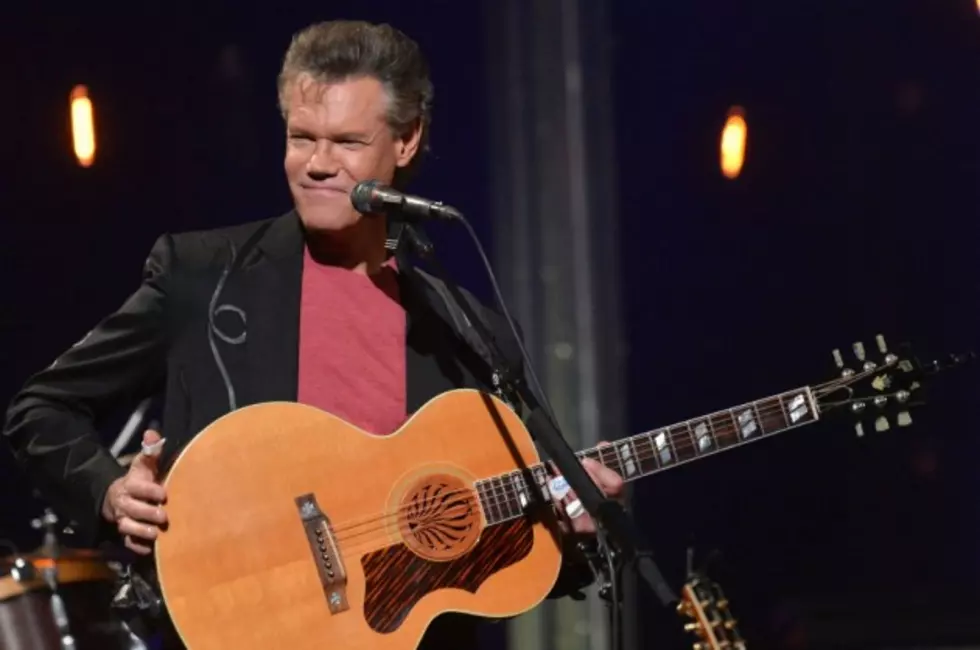 19 Years Ago: Randy Travis Receives a Star on the Hollywood Walk of Fame
Rick Diamond, Getty Images
Nineteen years ago today, on Sept. 29, 2004, Randy Travis further cemented his reputation as a celebrity whose artistic appeal goes far beyond country music. It was on that date that the singer, songwriter and actor received a star on the Hollywood Walk of Fame.
"It's a great honor, but I feel out of place," Travis said of the event (quote via Country Weekly). "Most of the people are actors, and I'm a singer first and foremost."
The Grand Ole Opry member received his star as his career was in full swing. The honor came less than two years after the release of Travis' crossover No. 1 hit, "Three Wooden Crosses;" he was getting ready to release his gospel album, Passing Through, and had just released his Top 10 The Very Best of Randy Travis collection.
By the time the Texan received a spot on the Walk of Fame, he had earned recognition as a Hollywood star as well: Travis had more than 30 movie credits to his name, including appearing in such films as At Risk, The Rainmaker and Baby Geniuses.
Travis isn't the only country artist to receive the prestigious honor. He is joined on the Hollywood Walk of Fame by Kenny Rogers, Vince Gill, Rascal Flatts, Alan Jackson, Shania Twain and the late Patsy Cline, among others.
This story was originally written by Gayle Thompson, and revised by Annie Zaleski.
Randy Travis Through the Years:
WATCH: 5 Lessons We've Learned From Randy Travis