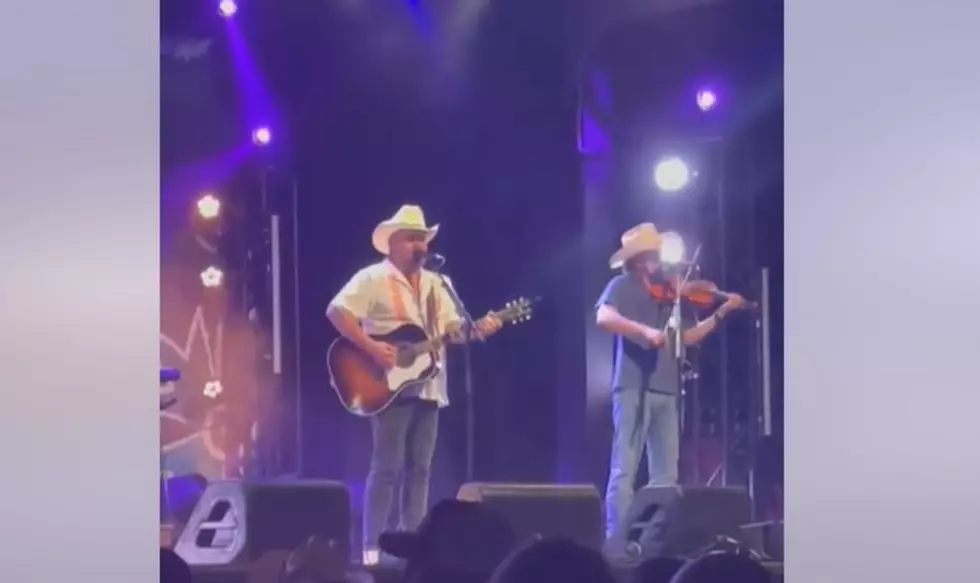 Randy Rogers Singin' George Strait's Smash 'The Chair' Makes it Feel Like '85
Courtesy of Galleywinter
Nope, it's not 1985. But Randy Rogers singing one of the biggest songs in country music history might have you second guessing that fact.
So, I've seen Randy Rogers Band in concert at least a dozen times, probably more, but I'm pretty sure I've never heard him cover the George Strait smash "The Chair" before.
Now I have.
Thanks to our pals at Galleywinter, who shared this video of Randy Rogers and Brady Black covering "The Chair" at Billy Bobs last Saturday (July 23), now we can all say we've seen it.
"The Chair" was written by Hank Cochran and Dean Dillon. According to Wikipedia, it was released in August 1985 as the first single from George Strait's album Something Special, "the song reached number one on the country music charts and was named by CMT as one of the Top 100 country songs of all time, posting at number 24 on that list."
Earlier this week RRB released a brand new single titled "Nothing But Love Songs," and revealed that their next album Homecoming is coming October 14th. About the new song the band says "written and recorded with Radney Foster, both the album and this new song are a return to the origins of the RRB."
Download the Radio Texas, LIVE! ANDROID, or IOS app, and use it to continuously stream  all the best Texas and Red Dirt imaginable without commercials, 24/7. Be sure to give my new podcast a listen, Buddy Logan's Aircheck is available to stream or download on Spotify, Google, Tunein, anywhere fine podcasts can be found.