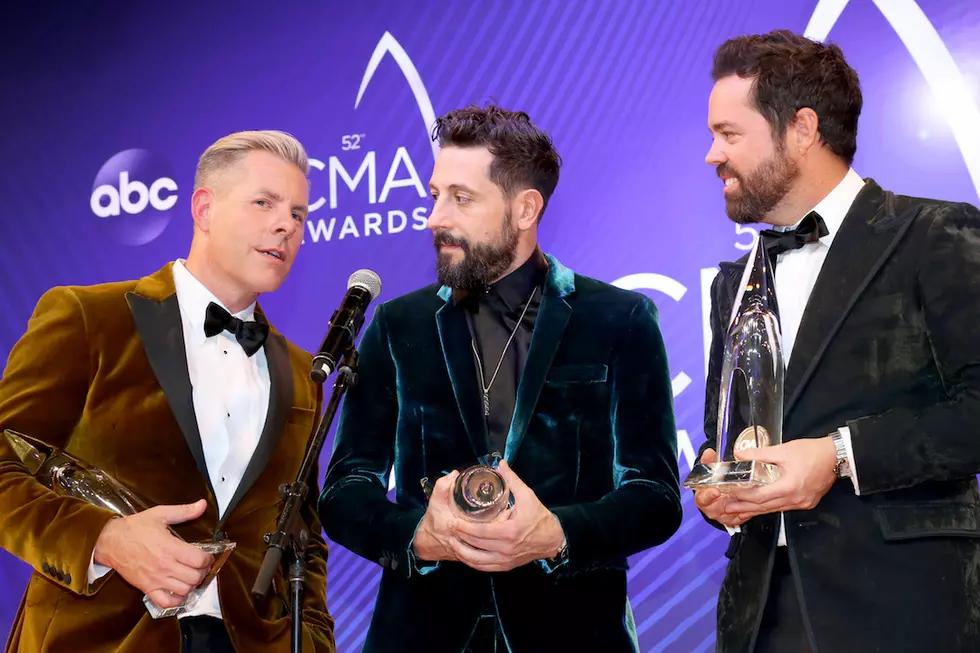 Old Dominion Say 'Make It Sweet' Is 'Perfect Snapshot' of Forthcoming Album
Terry Wyatt, Getty Images
"["Make It Sweet"] is the perfect snapshot of where this album is headed," Old Dominion explained backstage at the 2018 CMAs, after accepting their award. "It was such a pure, honest moment with us, because we wrote it in the studio, and recorded that song on the same day. It really captured, I think, what we are as songwriters right now and who we are as musicians right now."
As they work on creating their third album, the bandmates agree that they feel like they're hitting their stride, with each member of the group more sure of his role in the studio than they were at the outset of their career together.
"We're just very comfortable and very confident in our place right now. We're really enjoying where we are, and great things are happening," the group goes on to say. "That feeds our soul. And we're just really happy with the music that we're making, so we can't wait for you to hear it."
Old Dominion say that their biggest goal is to keep making the best possible music, and keep achieving their dreams little by little.
"You just hope to have a moment in music. You have one No. 1 song and you think, 'Oh my God, I did it,'" the group continues. "And then you wanna stick around. And now it's to the point where we actually get to hang around and do this for a living. This is longer than we ever thought we would be doing it!
"So I think that's what's next for us, is just to continue making music," they add. "We feel comfortable now that we just get to make music that we love, and now we have a little bit of trust that it's working, and we can just put that out to the world."
See Photos From Old Dominion's First-Ever Ryman Headlining Show