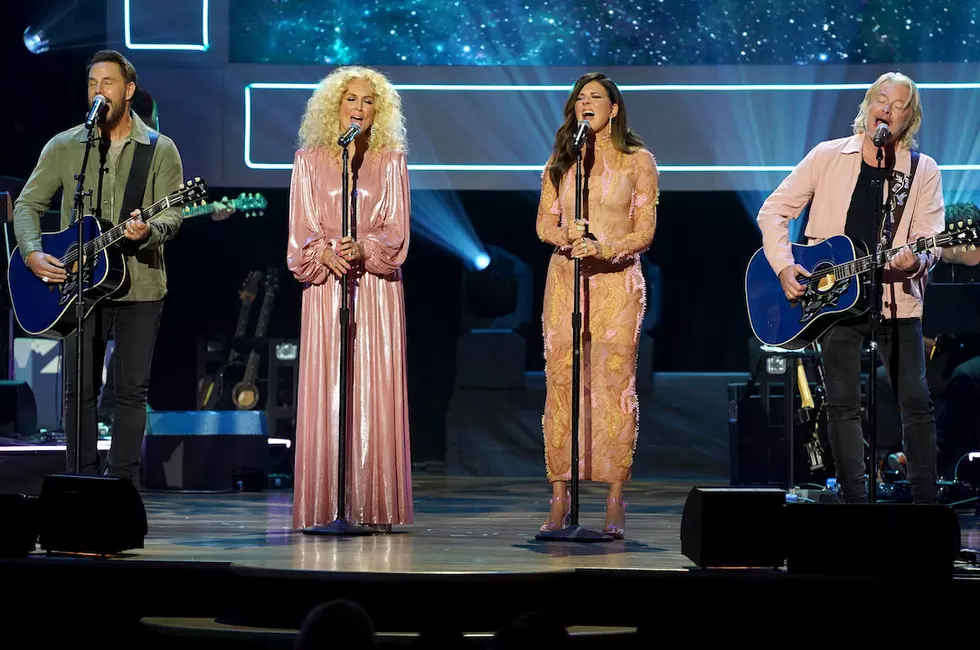 Little Big Town's Best Live Shots [PICTURES]
Erika Goldring, Getty Images
Karen Fairchild, Kimberly Schlapman, Phillip Sweet and Jimi Westbrook, known together as the country quartet Little Big Town, have been together since 1998. Their more than two decades of experience are filled with monumental moments.
Little Big Town have released ten studio albums, several of which have been certified platinum by the RIAA. Their work includes No. 1 hits such as "Boondocks," "Little White Church," "Pontoon," "Girl Crush" and the Grammy-winning "Better Man" (penned by Taylor Swift). Grand Ole Opry members since 2014, the four artists have let their harmonious voices lead the way to much acclaim. They are the first act in history to have a residency at Nashville's Ryman Auditorium and the first act to play the C2C: Country to Country Festival three times.
The country talents have a busy schedule set for 2023, ready to show fans exactly why they're one of country's most-beloved groups. Click through the photo gallery above to see some of Little Big Town's best live pictures from over the years.
Unforgettable Little Big Town Moments