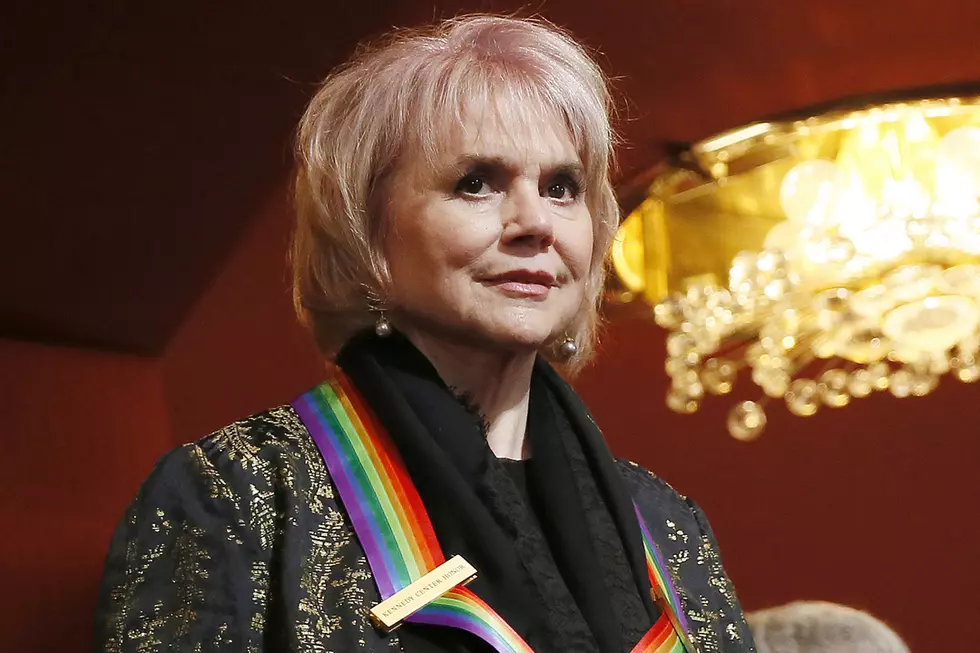 Linda Ronstadt Disses Mike Pompeo During Kennedy Center Honors Speech
Paul Morigi, Getty Images
Nobody expected Linda Ronstadt's response to Secretary of State Mike Pompeo's joke to cut so deep, especially Pompeo.
The singer was being honored during a dinner prior to the 2019 Kennedy Center Honors in Washington, D.C., on Saturday night (Dec. 7), when Pompeo, who was hosting the event, referenced Ronstadt's song "When Will I Be Loved" during his remarks about the now-retired singer.
"Thank you and congratulations," he said (quotes via CNN). "And I will say my job, as I travel the world, I just want to know when I will be loved?"
Ronstadt took her turn in front of the microphone some time later and responded by looking right at Pompeo and saying, "I'd like to say to Mr. Pompeo, who wonders when he'll be loved: It's when he stops enabling Donald Trump."
Sam Greisman, the son of fellow Kennedy Center honoree Sally Field, was also in attendance and later tweeted about the moment and relayed a similar story. Michael Tilson Thomas, Earth, Wind & Fire and the TV show Sesame Street were the other honorees at the 2019 Kennedy Center Honors.
"One of the things I always admired about her is her ability to do whatever she wants," Carrie Underwood said of Ronstadt on the red carpet before Sunday's (Dec. 8) ceremony. "She always broke the rules and sang music that she felt like was true to her."
Underwood was there to help honor Ronstadt. She sang both "When Will I Be Loved" and "Blue Bayou" and lauded the now 73-year-old's ability to sing any type of music.
"She was a chameleon," Underwood said. "She loved music and she sang so many different kinds and genres. She wanted to sing country music, rock music, she would sing Spanish. She is just somebody I think the rest of us should all be more like."
The 2019 Kennedy Center Honors are set to broadcast on Sunday (Dec. 15) at 8PM ET on CBS. Ronstadt's comments came during the non-broadcast gala the night before the event and are unlikely to air.
Linda Ronstadt Fans Will Love Caylee Hammack!
See Country Music's Most Powerful Women!