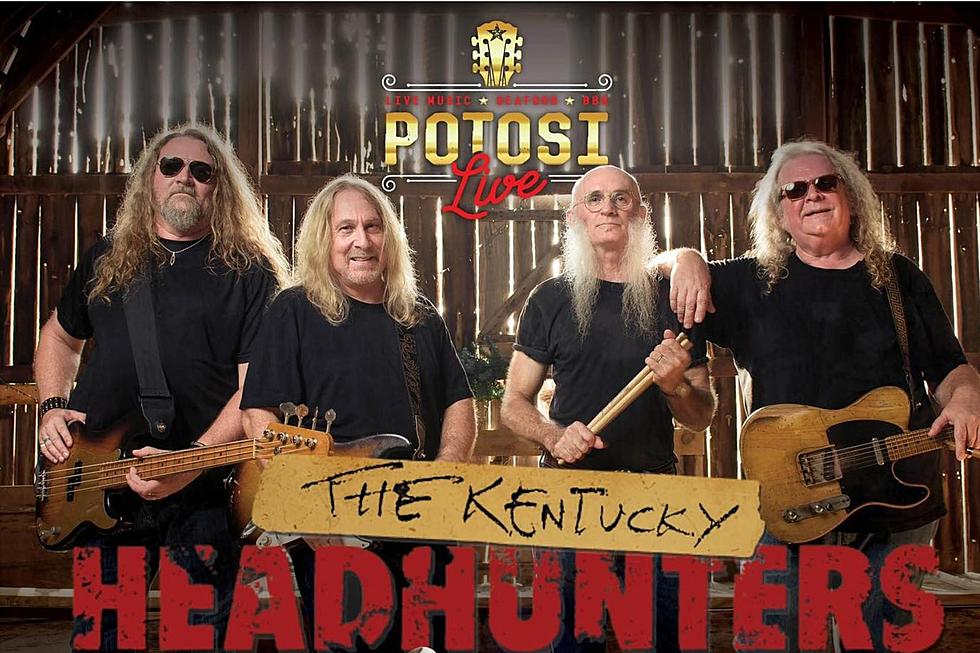 Kentucky Headhunters Set to Play at Potosi Live in Abilene This Thursday
Photo: Potosi Live
Weekends usually start on Friday, but if Potosi Live has anything to say about it, the weekend might as well start on a Thursday. Get your weekend started early as Grammy-award winners the Kentucky Headhunters get set to play at Potosi Live this Thursday night.
Fun Town RV, Taylor Electric Cooperative, First Financial Bank, and Toyota of Abilene present the Kentucky Head Hunters on stage at Potosi Live this Thursday night with special guest, Olivia Harms.
The same folks bringing you the big Summer Jam concert with Giovannie & The Hired Guns, Clint Black and Wade Bowen, are bringing in this one-day show at Abiene's premiere live music venue.
This all-ages show kicks off this Thursday, May 11th at 7 pm with Olivia Harms, followed by the Kentucky Head Hunters. Tickets are $50 and can be purchased right here.
READ MORE: Summer Jam Concert at Potosi Live
Also, don't forget, Potosi Live has an amazing menu. We're not talking about just some thrown-together bar food. I'm talking prime hamburgers, chicken fried steak, blackened catfish, shrimp, and more. In fact, check out their amazing menu here.
So gather your friends and family and head out to Potosi Live this Thursday, May 11th for the Kentucky Head Hunters at Potosi Live. Check out their Facebook page for more info.
Upcoming Shows
Potosi Live would like to thank all of these fine sponsors for their continued support. 
THE FUNKS
Kelly McCarty
Brandon Proctor
Barbee Service & Repair
Texas Refrigeration & A/C
Mike Barker Construction
James Bryant
Tyson Strauser
Outta Control Cornhole
Dr. Tim Simpson & Patty Simpson
Blue & Melanie Martin
Dan & Jackie Neff
Quality Cooling and Heating
Sam & Sue Larkin
Hammer's Taxidermy
Russell Riggan
Culture General Contractor
Shay Good
Kevin Reed
Aaron Matsler
Irwin Plumbing
LOOK: Cool Down With The Best Swimming Holes in Texas