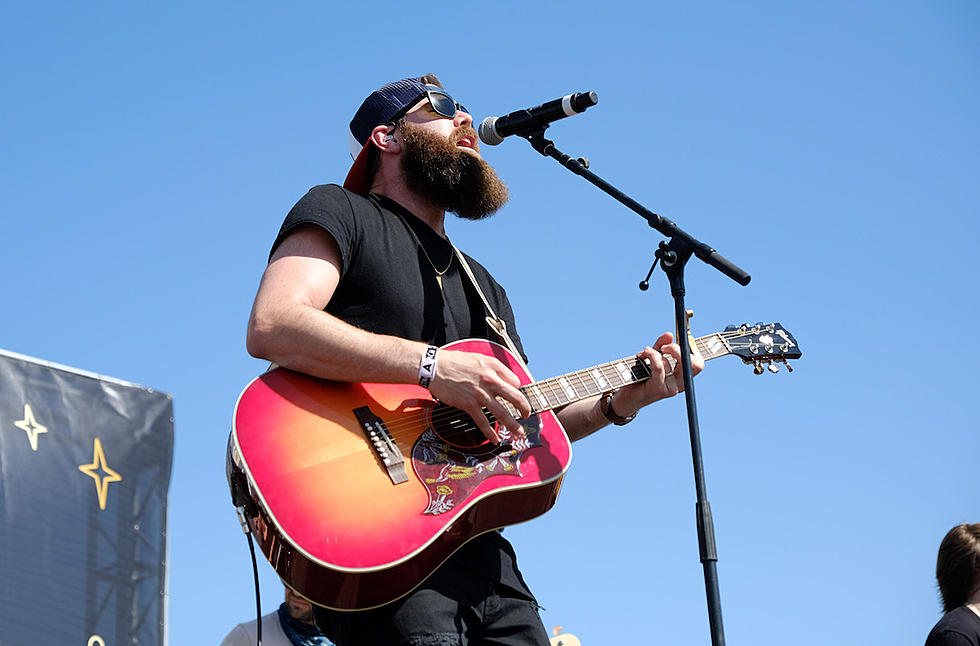 Jordan Davis Wants His Second Album to Be Even 'Better Than the First One'
Jason Kempin, Getty Images
Davis has seen substantial personal change over the past couple of years, too: He got married to Kristen O'Connor, an attorney, in March of 2017, just under a year before Home State came out. While many of his first album's songs took their inspiration from their courtship and newlywed days, the singer says that parts of his next album may reflect married life.
"Well, not the whole thing. But yeah, there's definitely gonna be some [music about marriage on the album]," Davis explained at a recent event. "I think you write songs about what's going on, and my life has changed from a lot of those songs on Home State. I do write a lot more songs about my wife."
As important as it is to write from a place of authenticity, married bliss can only hold a concert crowd's attention for so long, and Davis says his next project will still have its share of the party anthems fans know and love him for. "Luckily, I'm only two songs in[to the new album], so we got plenty of time to make up for a lot of those!" he adds.
Still, Davis says that he has begun to feel the pressure for his second album. "It's already there," he goes on to say. "I was so proud of Home State, and how it's connected, and the success it's had. Obviously, we had some big songs come off it ... but I've already started writing for [the next record]."
In some ways, having one big album under his belt only augments that pressure: "It's always something you go back and look at," Davis adds. "I wanna make something that's better than the first one."