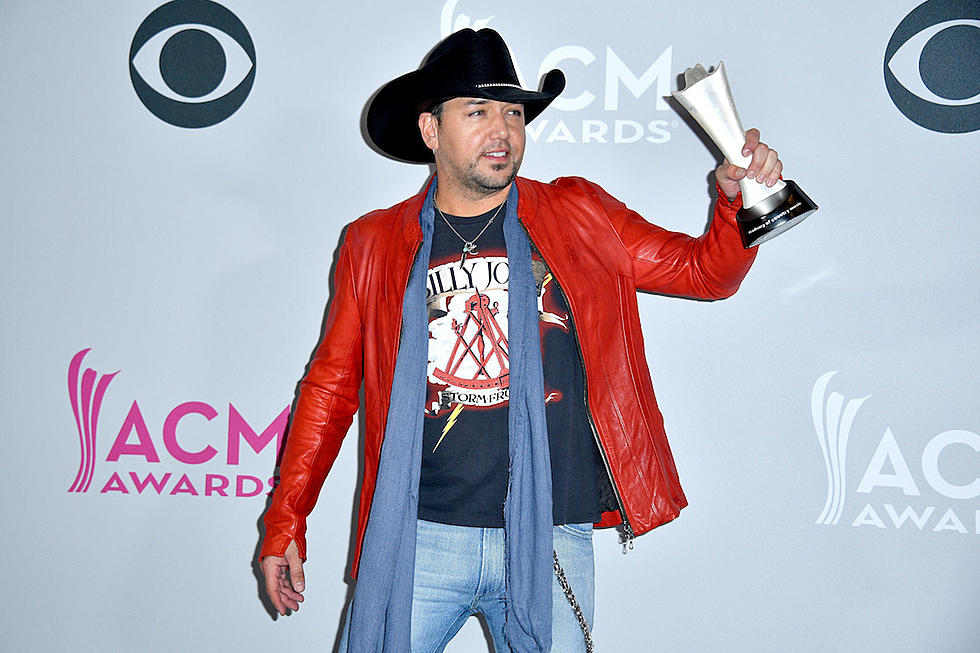 Jason Aldean Reflects on His Career So Far: 'I Feel Like We Did Everything Pretty Good'
Frazer Harrison, Getty Images
"With every year, every song, every album, I think you have a better understanding, probably, of who you are as an artist, who your crowds are," Aldean shared with The Boot and other reporters at a recent media event. "When I first got started, I kind of knew who I was playing to, but not really. You get out there and you start your shows, and then you start to see the crowd show up and you go, 'Okay, that's my crowd. I see who's coming now.' I think you kind of figure out a lot of that stuff along the way."
The Georgia native has learned plenty throughout his decade-plus-long career, not only musically speaking but also regarding how to stand up for what he truly believes in.
"I think there's probably some song selections that I've made over the years, or in some cases, maybe I didn't stand up for a song that I thought maybe shouldn't be the single, when other people were kind of pushing me for a song," he concedes. "I just kind of went, 'If y'all think so. I'm not hearing it, but whatever.' I've done that a couple times, and those songs tend to -- some of them -- not do as well as I'd hoped they would. So I think there's some of those things that I probably would have pushed a little harder to get my way on."
Still, with 19 No.1 hits to his name, Aldean says he is amazed by all he has accomplished.
"You're not going to do it all perfect," he adds. "I feel like with 19 No. 1s, we did it pretty good, so I can't say that I would go back and change a lot of things. There's a couple small things here and there that I might have done differently, but for the most part, I feel like we did everything pretty good."
Aldean, who is working on his next album, says that being able to make and perform music is more important to him than anything, including awards and accolades.
"I think, at this point, I enjoy going into the studio, I enjoy making records and playing live," he says. "I want to be able to continue to make music and continue to play live. As long as I can do that, I feel like all that other stuff falls into place. The Hall of Fame exhibit and things like that -- all that stuff happens because of records and the songs doing what they do, and me focusing on music ... So, to me, that's really what I want to do. And at the end of the day, whatever happens after that is going to happen."
Jason Aldean's Best Live Shots
Test Your Jason Aldean Knowledge!