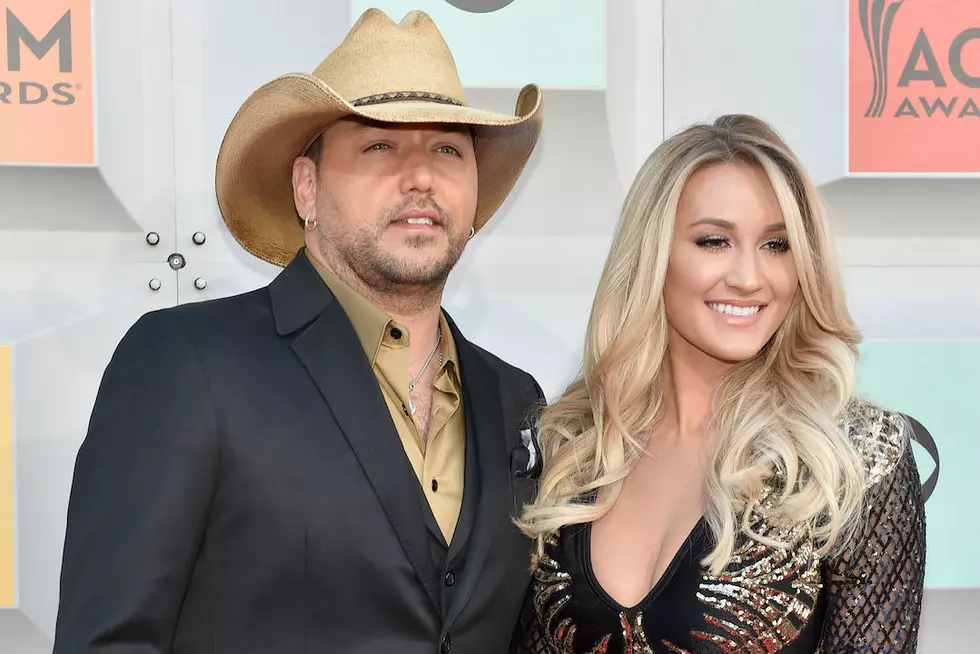 A Look Back at Jason Aldean and Brittany Kerr's Relationship [PICTURES]
David Becker, Getty Images
Five years ago, on March 21, 2015, Jason Aldean and Brittany Kerr got married in Mexico. While their relationship began on rocky ground, the two have built a loving family that includes Aldean's two daughters from his previous marriage; a son, Memphis, born in late 2017; and a daughter, Navy, born in early 2019.
Aldean and Kerr first confirmed that they were dating in March 2014; Aldean's reps said that the pair began their relationship after Aldean's split from his first wife, Jessica Ussery. The couple was married for 12 years, but separated and divorced in 2013, following a huge scandal, when TMZ published photos of the the singer kissing Kerr at an LA nightclub in September of 2012. Both Aldean and Kerr apologized for that incident, with Aldean attributing it to alcohol.
Aldean proposed to Kerr in September of 2014, at the San Diego Zoo. Present at their wedding were Aldean's two daughters with Ussery, Keeley and Kendyl.
Throughout their relationship, Aldean and Kerr have been spotted together in plenty of sweet pictures, both at awards shows and other public appearances and on social media. Fans have been able to see shots from red carpets and travels to far-off places, and even a sweet holiday picture; flip through the photo gallery below to see some of them.
How Well Do You REALLY Know Jason Aldean?