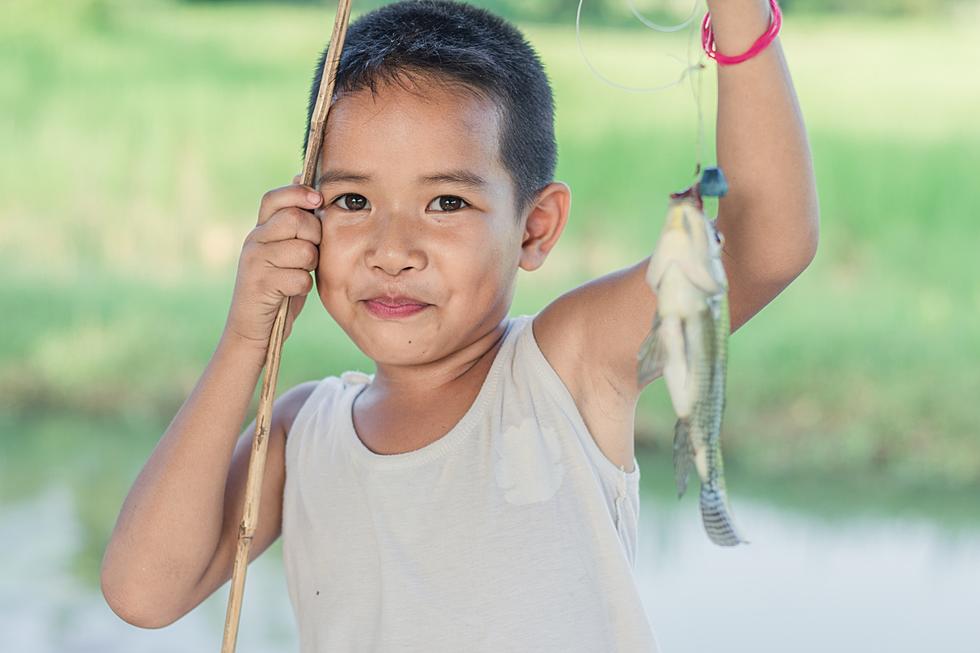 West Texas' Exclusive Lakes Replenished With Rainbow Trout
Canva
As the weather changes and the temperatures chill, it's still a good time to go fishing at our local area lakes and neighborhood fishing holes. The Texas Parks and Wildlife Department (TPWD) is currently planning to restock lakes with rainbow trout for some fall and winter fishing fun.
The rainbow trout seems to be the more active fish in cooler weather and colder waters, thus the scheduled stocking of the trout. The Texas Parks and Wildlife Department (TPWD) will restock with catfish again, but not until mid-spring of 2024.
The only lakes around West Texas I am aware of that are being restocked with catchable rainbow trout are Oakes Street in San Angelo, South Weeks in Wichita Falls, and Amarillo, so let's go fishing. The majority of the other Texas lakes that are being restocked are in the Dallas Metroplex, San Antonio, Austin, and Houston areas.
"TPWD stocks catchable-sized fish during winter months to create unique winter angling opportunities throughout Texas," said Carl Kittel, TPWD Rainbow Trout Program Director. "Rainbow trout love cold water and can be caught on a variety of baits and lures (worms, commercially available pastes, corn, spinners, spoons, flies and more), and are great to take home and eat. Our winter rainbow trout program has been a favorite of anglers for over forty years." Source: TPWD
TPWD plans to stock rainbow trout in Texas beginning November 22, 2023, through the first of March 2024. Because rainbow trout are unable to survive in Texas after winter, anglers are encouraged to keep up to their daily bag limit of five trout. Rainbow trout are an attractive tasty fish, and anglers can easily find recipes to prepare them online.
More importantly, remember to renew your fishing license. Kids under 17 years of age fish for free. Adult licenses start as low as $11 for a one-day all-water pass. Many licenses can be purchased at department stores like Wal-Mart or sporting goods stores like Academy.
The videos below offer advice and tips to help you to become a better fisherperson. Source: Texas Parks and Wildlife Department
LOOK: Here are the best lake towns to live in
Many of the included towns jump out at the casual observer as popular summer-rental spots--the Ozarks' Branson, Missouri, or Arizona's Lake Havasu--it might surprise you to dive deeper into some quality-of-life offerings beyond the beach and vacation homes. You'll likely pick up some knowledge from a wide range of Americana: one of the last remaining 1950s-style drive-ins in the Midwest; a Florida town that started as a Civil War veteran retirement area; an island boasting some of the country's top public schools and wealth-earners right in the middle of a lake between Seattle and Bellevue; and even a California town containing much more than Johnny Cash's prison blues.
Gallery Credit: Peter Richman