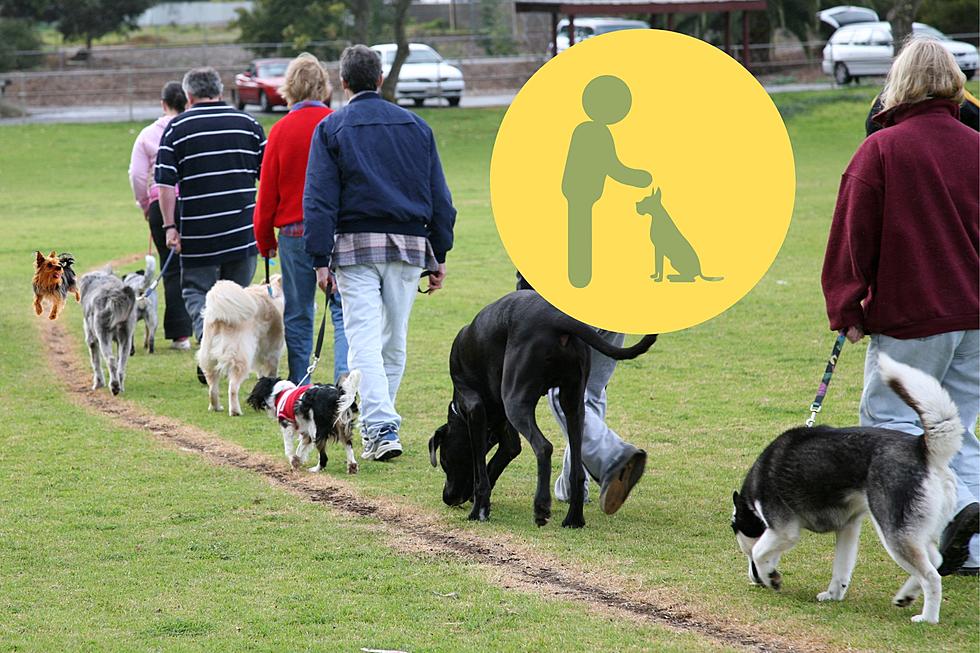 What Are the Top 10 Easiest Dog Breeds to Obedience Train?
Canva
Abilene has many places where one can get help with obedience training for your fur babies. While I don't completely understand why some dogs learn faster than others, I do understand that we pet owners have to be patient.
It's true some dog breeds are born ready for training while others want to go gallivanting across the planet freely. The one dog breed that I thought was way too fancy for training and when I see one I automatically think, "I'd hate to have to clean up after that dog when it starts shedding."
But to my surprise, they tend to be the best at training and zero in the shedding factor. So, which dog breed is it? We will find out shortly as we count down the top ten best dog breeds for training and companionship. As for me, I have been and still love Golden Retrievers, as I recall a few years back Goldens were at the top of every list in America, and with the American Kennel Club (AKC) too.
LOOK: These Are The Top 10 Easiest Dog Breeds to Obedience Train
I am such a fan that I bred my two Goldens and donated half of every litter to the National Foundation for the Blind about thirty years ago. I would love to have one from my male dog's bloodline. His name was Jumpin' Jack Flash the 7th and he was the smartest dog to ever live.
I would just talk to him and he knew exactly what I was saying and he would do it. However, that was over thirty years ago and since then I've been training all the dogs' every one of my eight kids drug home from time to time.
Today if you want to obedience train a dog there are many avenues to get help from. In several places here in West Texas there are non-profit organizations that you can reach out to. There are also several private businesses that also offer training. Ask your Vet or local pet store that you frequent for input and advice.
Now, here are the Top Ten Dog Breeds that are easiest to train due to their intelligence, trainability, and desire to please their owners according to the AKC. It's important to remember that while these breeds are easier to train, every dog is unique in its own way. Every dog has a different level of responsiveness to its owner.
To learn more about your favorite breed of dog, always check out the American Kennel Club, online, and I'll see you at the Dog Park.
LOOK: These are the Official Animal, Mammal, Fish and Insect of Texas
If you've ever wondered what are the official State of Texas Animals, here they are.
LOOK: All This Fun Stuff Is At The Abilene Zoo Christmas Celebration