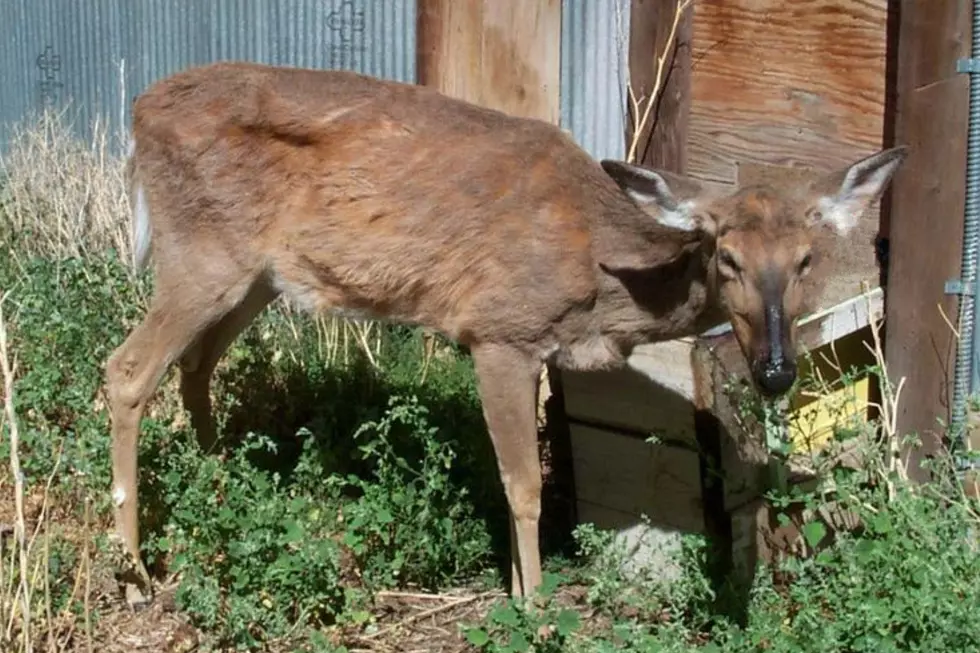 Central Texas Reports Chronic Wasting Disease in Deer Population
Photo by: TPWD / Terry Kreeger Game and Fish and Chronic Wasting Disease Alliance
Deer hunters in central Texas are being warned by the Texas Parks and Wildlife Department (TPWD) of the Chronic Wasting Disease (CWD) that has just been discovered halfway between Abilene and San Antonio. The TPWD says they have had a confirmed report of another deer testing positive for Chronic Wasting Disease at a deer breeding facility.
Chronic Wasting Disease (CWD) is a fatal neurological disease that affects members of the deer family, including deer, elk, moose, and reindeer (collectively known as cervids). It belongs to a group of diseases called transmissible spongiform encephalopathies (TSEs), which include illnesses like Mad Cow Disease in cattle and Creutzfeldt-Jakob Disease in humans.
The TPWD obtained the CWD confirmation in a deer-breeding facility in Kimball County, marking the second such detection in the county. What I personally find striking is that in the past 24 months alone only five "free-range" deer have been reported, and all but one were found in Hartley County.
Of the 520 positive-testing CWD deer, only five were free-ranging.  The rest have been discovered at fenced-in, controlled deer-breeding facilities. Of those "free-ranging" deer that tested positive for CWD, all five were discovered in the first 45 days of 2023.
The disease was first discovered in Texas in 2012 in free-ranging mule deer along the Hueco Mountains near the Texas-New Mexico border. CWD has since been discovered mostly in Texas in captive and some free-ranging deer, including white-tailed deer, mule deer, red deer, and elk.
For more information on previous detections in Texas and CWD's best management practices for hunters and landowners, visit TPWD's CWD page. The recently updated page includes a map as seen below of all CWD zones.
States with the most registered hunters
Stacker
analyzed data from the U.S. Fish and Wildlife Service to determine which states have the most registered hunters. Read on to see how your state ranks on Stacker's list.
LOOK: Here are the states where you are most likely to hit an animal
Hitting an animal while driving is a frightening experience, and this list ranks all 50 states in order of the likelihood of such incidents happening, in addition to providing tips on how to avoid them.