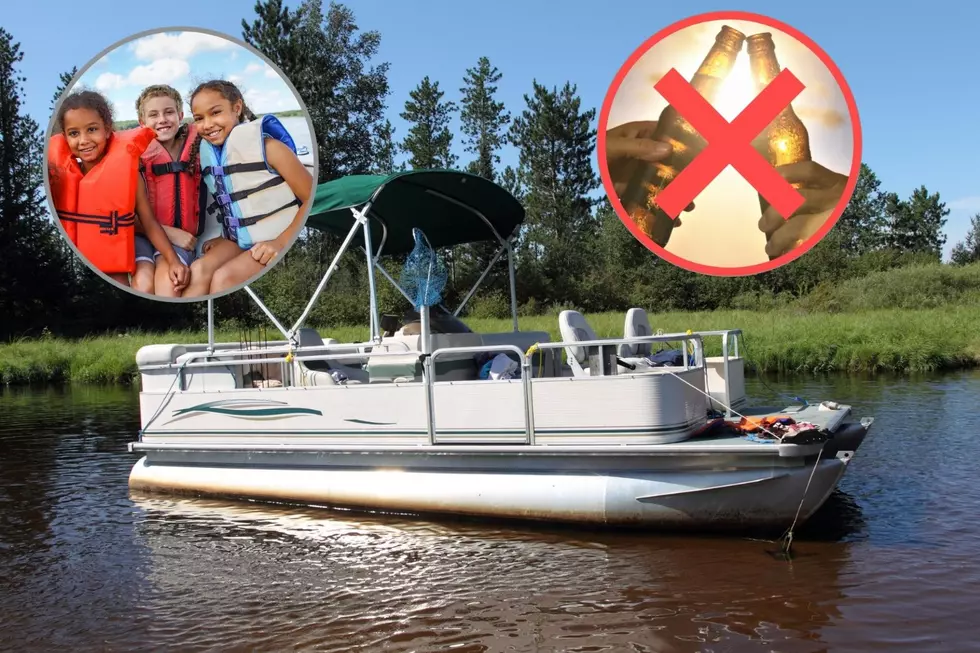 Independence Day Weekend Texas Game Wardens Will Be Out in Full Force
mybaitshop
Texas Parks and Wildlife Rangers and Texas Game Wardens have some advice for us this Independence Day weekend, and it kind of rhymes, it's "Stay dry this 4th of July." meaning if you're gonna be boating don't be drinking. The Texas Game Wardens said they will be out in full force monitoring lake activity throughout the state of Texas.
This year the Texas Parks and Wildlife Department (TPWD) is advising all boaters to please exercise basic safety precautions while on the water this year. Cody Jones, TPWD Assistant Commander for Marine Enforcement reminds us that drinking alcohol and drug abuse while boating contributes to more fatalities and boating accidents throughout the Lone Star State.
"Operation Dry Water" means don't drink or do drugs while boating."
This year there's been an extra push to have Game Wardens join the United States Coast Guard and thousands of law enforcement officers in Texas on a heightened alert for violations as part of their "Operation Dry Water." commander Jones said, "if you're operating a boat under the influence of drugs or alcohol you're putting people at risk. Sadly we see it time and time again holiday celebrations ending in accidents and even fatalities due to unsafe boating practices."
Last year alone there were over 40 BWI's (boating while intoxicated) arrests over the 4th of July. Plus nearly a dozen charges for driving while intoxicated. But the number one violation with over 1400 citations written on the 4th last year was "the lack of life jackets or life vests being worn while on the boat." The video below talks about the importance of life vests.
You can rest assured that Texas Game Wardens will be out in full force on lakes to help boaters get back to land safely. Statewide injuries and fatalities peak between May and August and the highest weekend for those to happen is Independence Day weekend.
Commander Jones asks boaters "please help us do our job by being prepared and making the right choices." Kimberly Sorensen, TPWD Boating Education Manager reminds us that "Texas state law requires that each occupant of a boat or paddle craft must have access to a life jacket and children under 13 must wear one at all time while on the watercraft."
Remember the number one killer of children under age 13 is drowning because most children do not know how to swim. To learn more about boating safety, laws, and requirements visit the TPWD website.
LOOK: The Best Big Country Restaurants Outside Abilene, According to Listeners
Looking to eat out, but not in Abilene? Check out these listener-approved eateries in the Big Country.
LOOK: These are the Best Places to Go Tubing in Texas