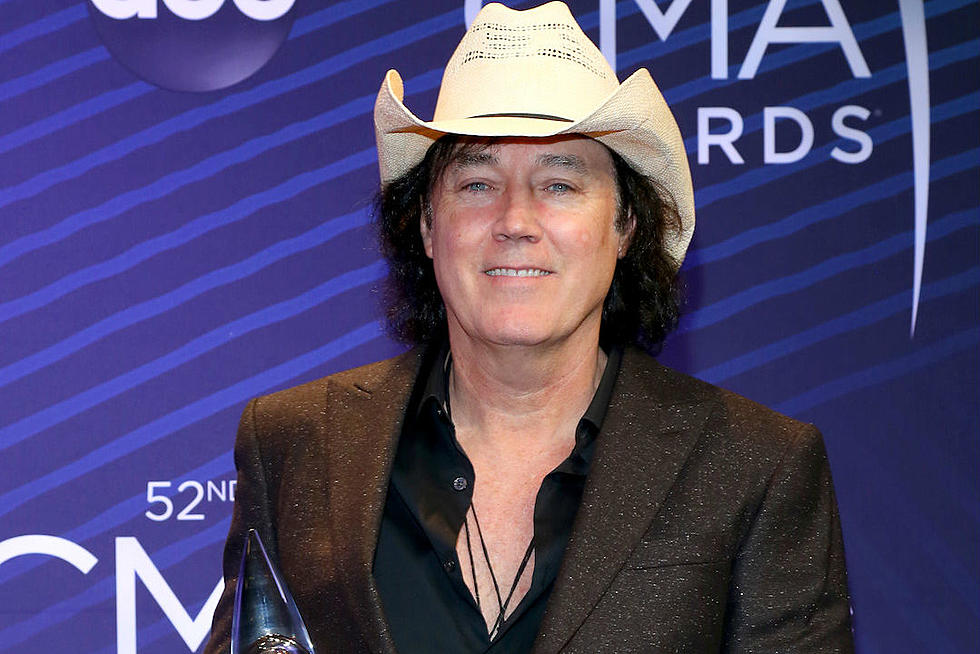 David Lee Murphy Reveals Which Modern-Day Artist He Thinks Does '90s Country Best
Terry Wyatt, Getty Images
In the 1990s, David Lee Murphy enjoyed huge success at country radio with hits including "Dust on the Bottle" and "Party Crowd," and backstage at CMA Fest 2019, the singer joked that he's still living in the world of '90s country. "It never went away for me!" Murphy says with laugh.
All jokes aside, the recent renewed interest in '90s country music doesn't surprise Murphy. "There's a lot of new artists nowadays that kinda throw back to that '90s thing. And it's just interesting. Music tastes are cyclical, you know?" he muses. "And it's kind of cool when somebody puts out a '90s-sounding thing, to me."
Of course, the singer is doing more than just listening to new music -- he's helping create it. Most notably, Murphy notched a No. 1 hit with "Everything's Gonna Be Alright," a duet with Kenny Chesney, in 2018. As a songwriter, too, he's been involved in many more projects.
"I've been writing with a bunch of [contemporary artists], too: everybody from Dustin Lynch, Luke Combs, Jimmie Allen -- just half the guys out there, I've been writing with over the years -- even Luke Bryan and Jason Aldean, going back to when they were starting," Murphy goes on to say. "So it's a lot of fun for me to watch these guys be so successful and write songs with them."
Murphy is well-suited to be an authority on '90s music, and although he thinks all of today's artists are doing a good job at taking inspiration from '90s country, there's one singer that nails the decade particularly well.
"I like [all of it], especially Jon Pardi," Murphy says. "Stuff like that is really cool."
The 10 Best '90s Country Albums