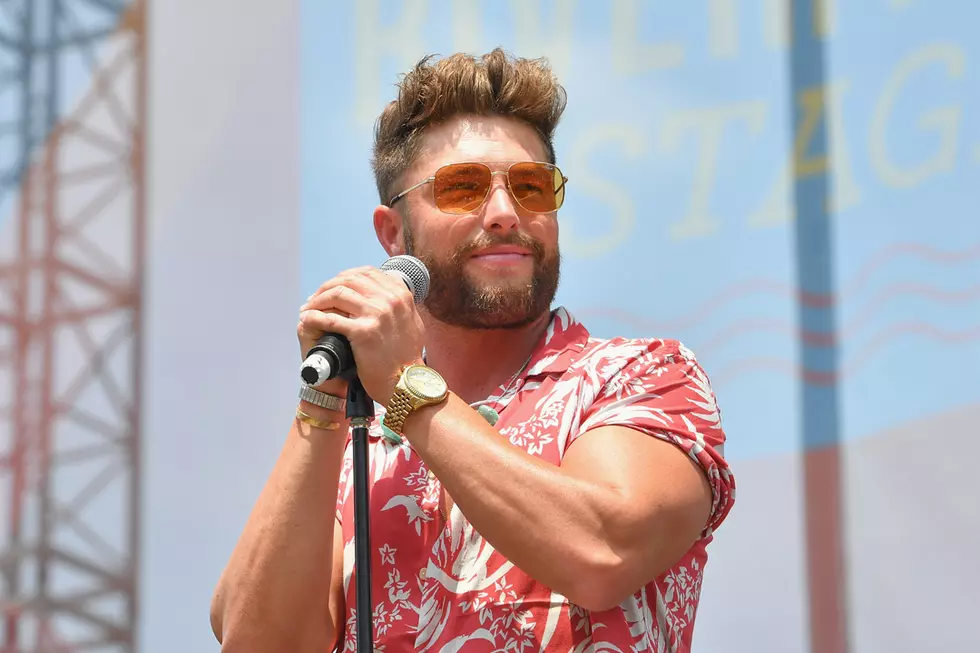 Chris Lane's Girlfriend, Lauren Bushnell, Is Inspiring His New Music
Erika Goldring, Getty Images
Chris Lane's found his muse. The country singer says his girlfriend, The Bachelor alumna Lauren Bushnell, is the inspiration behind his new music.
To People, Lane speaks candidly about his relationship with Bushnell, admitting that he is "definitely in a different headspace than I've been in a long time because of this relationship."
He adds that she as a person and their relationship will certainly be factoring into the type of songs that he writes: "I'm finding ways to always be creative and try to write the best songs," Lane says.
People originally confirmed Lane and Bushnell's relationship in November of 2018, after the pair attended the 2018 BMI Music Awards in Nashville together. It's unclear when they officially began dating, though Lane admitted in July of that year that he was single. Bushnell also recently shared on Instagram a clip from Lane's "I Don't Know About You" music video, in which she appears, offering some more clues as to when their relationship began.
"LOL BABE. remember when we filmed this and we weren't dating but after that trip I was like waittttt he reallllll cute," Bushnell writes. "Anyway - I'm v thankful I get to love you. Thanks for always making me feel like the most beautiful girl in the world."
Unfortunately, Lane and Bushnell were not together for their first Valentine's Day — "but I did send flowers to let her know that I was thinking of her," Lane shares. Things are getting serious for the couple, though: Lane says that they have each met each other's families.
This summer, Lane will be supporting Brad Paisley on his 2019 World Tour, along with newcomer Riley Green. The tour kicks off on May 30 in Albuquerque, N.M., and ends on Oct. 13 in Dublin, Ireland.
These Country Couples Are #RelationshipGoals