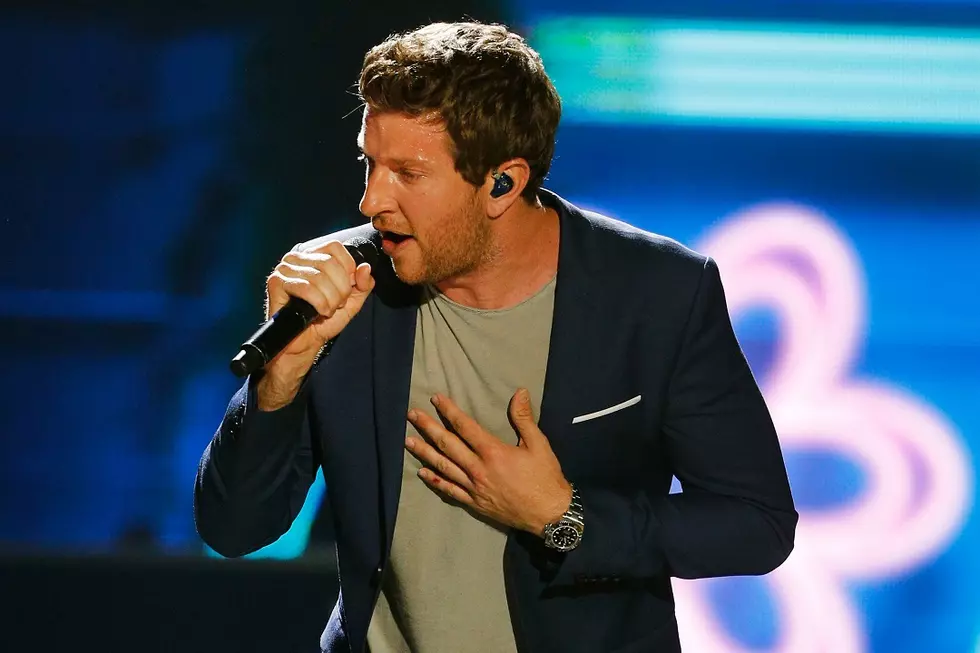 Brett Eldredge: New Album's Success Is 'a Weight Off My Shoulders'
Bob Levey, Getty Images for iHeartMedia
When Brett Eldredge released his eponymous third studio album in early August, he wasn't certain how his fans would respond. After pouring two years of himself into the 12-track project, on which he co-produced and co-wrote every song, the Illinois native admits he was anxious in the days and weeks leading up to the record's street date.
"There was a little bit of nerves -- like, 'Are people going to love this record as much as I loved making it?'" Eldredge tells The Boot. "Because you never know until the fans get to hear it. When I put it out, I felt very strongly that people were going to connect with it in a way, but I didn't know how big they were going to connect with it right away."
Thankfully, Eldredge's fears were unfounded: Brett Eldredge debuted at No. 1 on the Billboard Top Country Albums chart, and landed at No. 2 on the all-genre Billboard 200 chart as well.
"That was a breath of fresh air -- like, thank God," adds Eldredge. "[It was] a weight off my shoulders of wondering if it's going to do awesome, and it did great. It's a good start for sure."
"I'm constantly adding new songs from the album to the set, which is fun, because it's really fun to refresh the set with songs that people have never heard or are just starting to hear on the new album," Eldredge notes. "It's fun to play new songs and get out there and have new songs of inspiration that can be a part of people's lives."
See Brett Eldredge's Best Instagram Shots