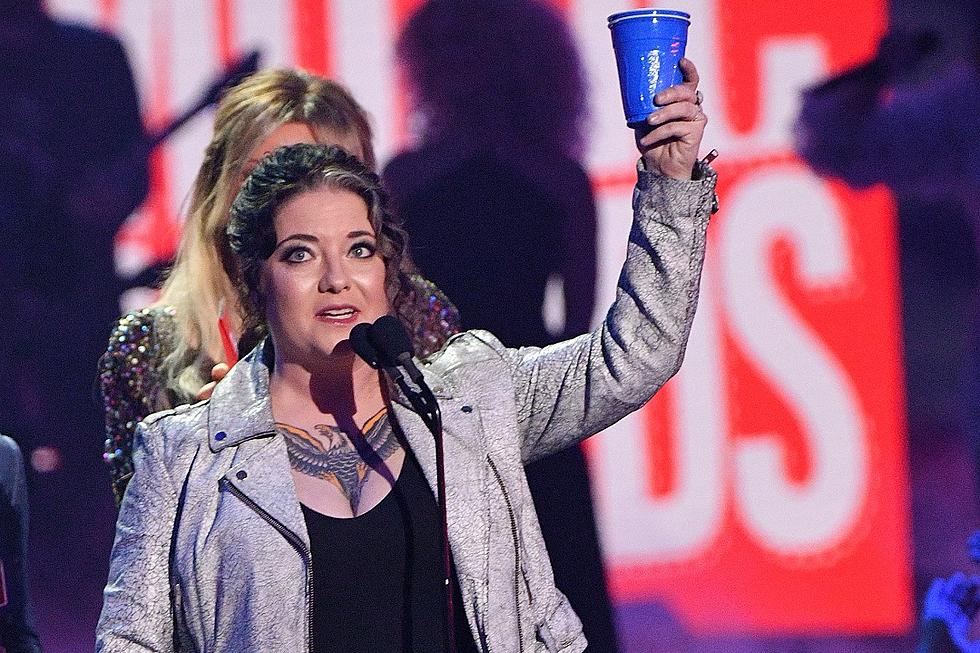 Ashley McBryde Has a Childhood Habit That Helps Her Feel More Comfortable Onstage
Mike Coppola, Getty Images for CMT
Ashley McBryde wasn't necessarily expecting to have to give an acceptance speech at the 2019 CMT Music Awards back on June 5. She had arrived to the event a bit late and was still flustered when presenters Carly Pearce and Hunter Hayes called her to the stage to accept her trophy in the category of Breakthrough Video of the Year.
On her way up, McBryde borrowed Luke Combs' blue Solo cup -- but not because she was thirsty. "Yeah, [it's a] crutch, prop, whatever you wanna call it," McBryde explained of her habit a few days later, during CMA Fest 2019.
"I've always had something: I've always had a guitar in my hands since I was little bitty, and even sometimes when I'm just speaking, we'll be seated with a guitar in my lap because it's more comfortable to me," McBryde adds. "Otherwise I don't know where to put my hands, and I get very weird and bothered by it."
The circumstances leading up to the 2019 CMT Music Awards added up to a particularly stressful situation. "We got there a little bit late, and I was nervous, and I didn't know what was going on, and I didn't know where to walk," McBryde continues. "And then I did win, and I was like, 'I don't have a drink! I don't have time to go get a drink!'"
Fortunately, McBryde's pal and fellow artist, Combs, came to the rescue. "I just ran up to Luke, and he's such a nice guy, he gave it to me," she recalls. Onstage, the singer admitted that she felt a little awkward being onstage without holding something in her hands, and toasted the crowd -- and her new trophy -- with Combs' Solo cup.
Ashley McBryde + More of 2018's Breakout Artists Who Totally Deserve the Hype