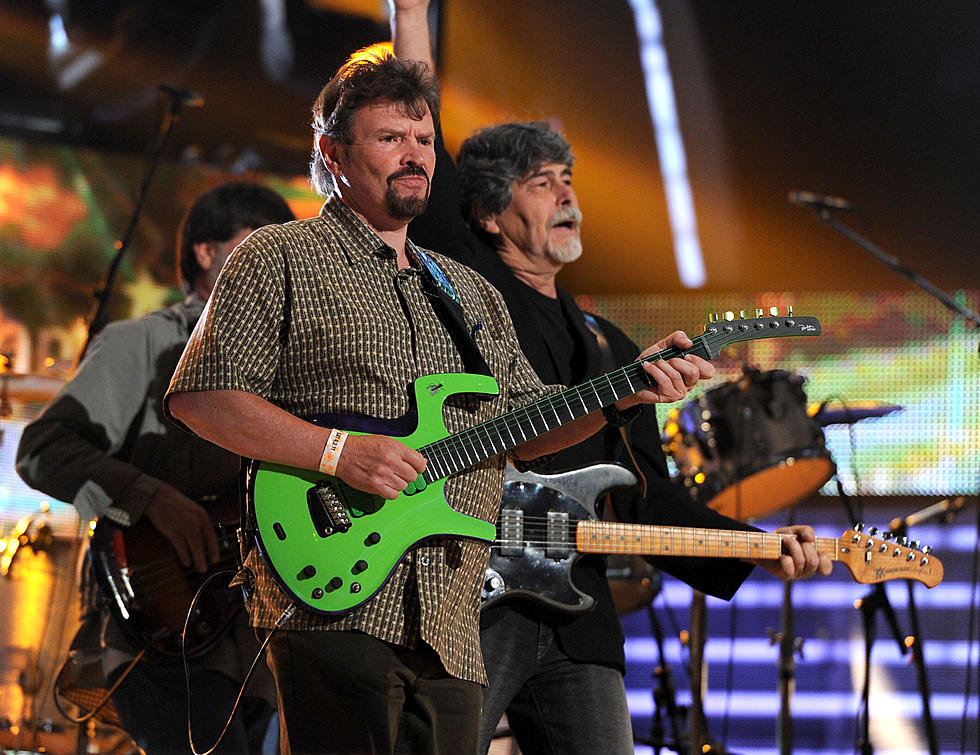 Play Me Some Mountain Music: Alabama Live in Concert [PICTURES]
Kevin Winter, Getty Images
Since forming as Wildcountry in their now-namesake state in 1969, Alabama have been performing live -- first in bars in the Southeast United States, then onto larger and larger venues as they grew more and more successful. The harmonies of Randy Owen, Jeff Cook and Teddy Gentry, a signature of the band's sound, are elevated in a live setting, bringing a little something extra to their blue-collar working-man anthems and heartbreak tunes.
Alabama signed with RCA Records in the late 1970s and hit their stride in the '80s: They earned more than 25 No. 1 songs -- including a streak of 21 consecutive No. 1s that began with their first single with RCA, "Tennessee River" -- and eight consecutive No. 1 studio albums. Although they briefly disbanded, following a farewell tour, in the mid-2000s, Alabama have remained iconic in country music.
In the spring of 2017, Alabama began a new chapter in their touring history: Cook no longer tours regularly with the band due to his Parkinson's disease, a diagnosis he revealed in April of that year, after keeping it quiet for a few years. He still joins his bandmates in the recording studio and, when he's feeling up to it, performs live; when he's not, however, other musicians cover his parts.
"We could hire 10 people, but we can't replace Jeff Cook in the group Alabama," Gentry said at the time. "Alabama has surpassed what any of us ever dreamed of, but I still love to play more or as much as I did [yesterday], and I know Jeff does, too."
In 2019, the group reunited for their 50th Anniversary Tour. Visit TheAlabamaBand.com for an up-to-date list of upcoming shows, and click through the photo gallery below to see some photos of the WE Fest 2019 headliners live in concert throughout the years.