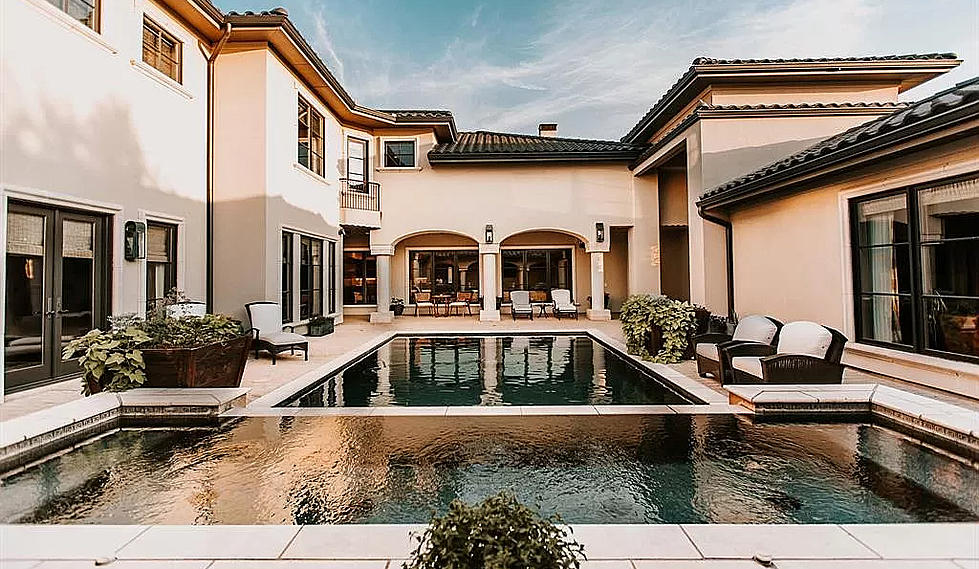 Abilene's Most Expensive Property Is For Sale At $1.9 Million Dollars
Photo by: Zillow.com
Centrally located near Abilene's luxurious Lytle Shores area at 4501 La Hacienda Dr. in the coveted Vaquero Ranch gated community. This magnificent home will remind you of properties one will encounter in Beverly Hills or Hollywood, California, or Miami Beach, Florida.
Abilene's Most Expensive Home $1.9 Million Dollars
Expensive homes have a certain feel, like that of a five-star resort-style retreat or compound. Yet, it offers its owners a dream-like vacation getaway every day of the year. I couldn't believe that this marvelous home is within minutes of everything in Abilene.
I am floored by the layout and the décor because this home looks like it needs to be near the coast or on one of those PGA golf courses where all the pros live. Plus the fact that it's got several outdoor lounging areas and the pool is surrounded by the house itself, giving you total privacy from prying eyes.
Outside the humongous mansion, there are quite a few outdoor relaxing areas, offering a peaceful, and comforting atmosphere. The landscaping on a completely private 1.7-acre plot and ample parking in a four-car garage make this a dream home for people that love to entertain.
Tonya Harbin said anyone wanting to view the property must qualify first
If you're interested, the price is a firm $1.9 million dollars for this five-bedroom, eight-bath home in the Wylie school district. No offers will be overlooked and all offers will be considered. I was told about the listing on Zillow.com by my friend Tonya of Tonya Harbin Real Estate. Furthermore, she said anyone wanting a tour must qualify first.
On a side note, all the kitchen appliances are the pro-Viking brand. As the listing agent says "the posh mother-in-law suite with kitchenette, and every bedroom equates to master bedroom caliber, including ensuite baths outfitted with spa-like showers & tubs."
I am amazed that the monthly house payment is going to be just over $9,500.00 dollars a month for a 30-year mortgage. For the record, I would absolutely love to live in this beautiful and extremely safe feeling home.
LOOK: Famous Historic Homes in Every State