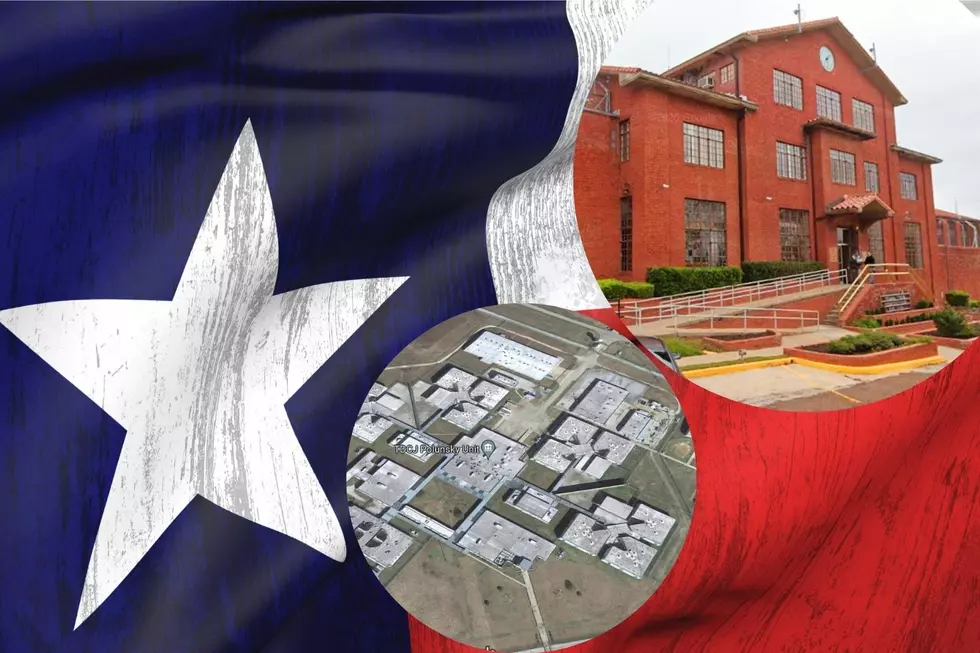 6 Texas Prisons That Have Held Some of the Most Violent Criminals Ever
Photo: Google Maps/Canva
Texans know how big the Lone Star State is. If you're not from around these parts, then drive through Texas and you'll find out pretty quick that the highways can go on for what seems like forever.
With a state as big as Texas, we have our share of bad guys as well as our share of prisons. Naturally, a prison is nowhere you want to be. But there are a handful of brutal prisons that have held some pretty nasty people. Keep reading to find out which ones.
LOOK: 6 TEXAS PRISONS THAT HAVE HELD SOME OF THE MOST VIOLENT CRIMINALS EVER
Nicknamed the "Walls Unit", this is the oldest prison in the state opening in 1849. Although it's no longer used, the Huntsville unit was home to the Texas electric chair named "Ol' Sparky". This chair executed over 300 inmates. While executions still take place here, the men's death row is at the Polunsky Unit. Did you know that Dog The Bounty Hunter served 18 months for murder at this prison?
---
This is a high-security prison that has had two inmate murders on record, one fatal altercation, and other violent incidents. A notable inmate here is Oscar Ramiro Ortega-Hernandez who fired at least 8 rounds at the White House in 2011 in an attempt to kill President Barack Obama, who he believed was the antichrist.
---
This prison was once the site of men's death row and held some bad men. Death row inmates were too numerous to mention. At the current time, this facility houses about 2000 inmates. There are no air conditioning units so the temperature can reach well over 90 degrees. Johnny Frank Garrett was executed here in 1992.
---
This unit is a psychiatric facility for men requiring mental health treatment and medical treatment. At present, it houses approximately 550 in the main unit. The most notable inmate here is Amarillo-born Charles Albright also known as the Eyeball Killer. He was convicted of killing one woman and suspected of killing two more in 1991. He died at the age of 87.
---
This facility is different as it's a privately operated immigrant detention center. It was constructed in 1986 in an effort to relieve the overcrowding in federal detention centers and county jails. Medical conditions were severely substandard mainly at the hands of the administration. It's believed for this reason that two nasty riots broke out in 2008 then again in 2009. It is thought of as one of the worst prisons in the US due to its high number of prisoners in long-term isolation.
---
---
This is a rough facility. It's been rated as one of the most dangerous prisons in the country known for high violence. This is a death row unit that only has solitary cells where inmates spend 22 hours a day. It's considered a "supermax" facility with the highest precautions and security. Inmates are required to wear white jumpsuits with "DR" printed on the back.
They say things are bigger in Texas and that includes the prison system. These are some ornery places that I'm certainly going to try and avoid, how about you? Although I'm glad there are secure places to house the nation's criminals, some, for one reason or another, are still roaming free. Keep scrolling to discover some unsolved cold cases right here in Texas.
The Killers Behind These 5 Texas Cold Cases Still Roam Free