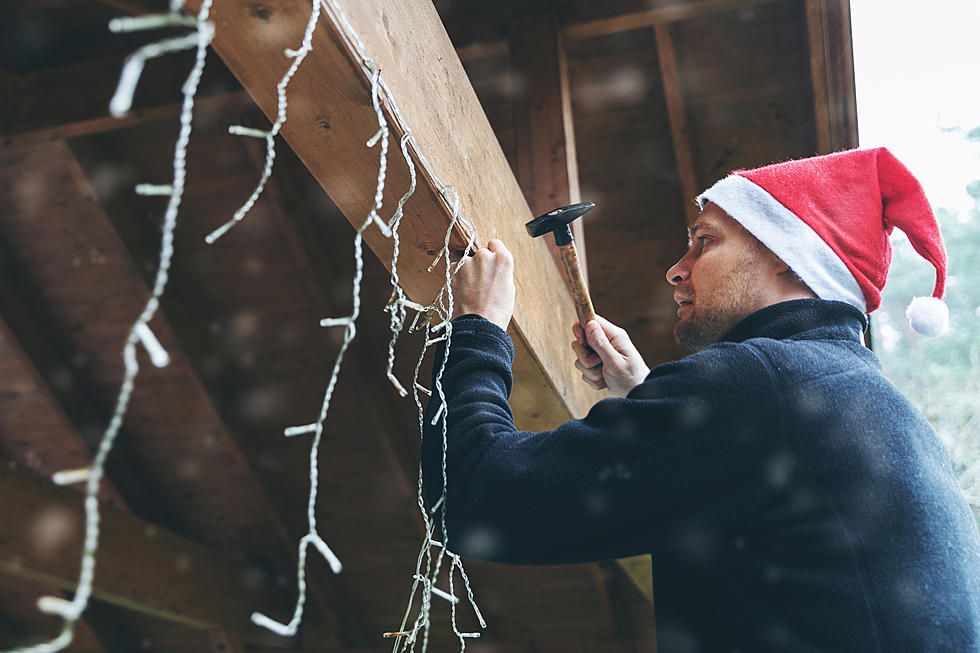 11 Fire Prevention Tips for the Holiday Season in Abilene
ronstik Getty Images
Putting up lights for the holiday season is a lot of fun. But, if you don't practice a little safety when putting up those lights, you could see your holiday season come falling down in a heap of ashes.
According to the Texas Department of Insurance, U.S. fire departments respond to an average of 230 home fires caused by Christmas trees every year. One of every three is caused by electrical problems, and one in six result from a heat source that's too close to the tree.
To help keep you and your family safe, here are some fire safety tips to remember.
Fire Safety Tips
If you have an artificial tree, be sure it's labeled, certified, or identified by the manufacturer as fire-retardant.
If you choose a fresh tree, make sure the green needles don't fall off when touched.  Before placing it in the stand, cut 2 inches from the base of the trunk. Add water to the tree stand daily.
Make sure the tree is not blocking an exit and is at least three feet away from any heat source, like fireplaces, space heaters, radiators, candles, heat vents, or lights.
Use lights that have the label of a recognized testing laboratory and make sure you know whether they are designed for indoor or outdoor use.
Replace any string of lights with worn or broken cords or loose bulb connections. Read manufacturer's instructions for the maximum number of light strands to connect.
Always turn off Christmas tree lights before leaving home or going to bed.
Do not overload electrical outlets.
Never use candles on trees.
Never run electrical cords through doorways or under carpet.
After Christmas, properly dispose of or recycle the tree. Dried-out trees are a fire hazard and should not be left in the home or garage or placed outside the home.
Bring outdoor electrical lights inside after the holidays to prevent hazards and make the lights last longer.
LOOK: Spectacular Christmas Restaurant in Texas