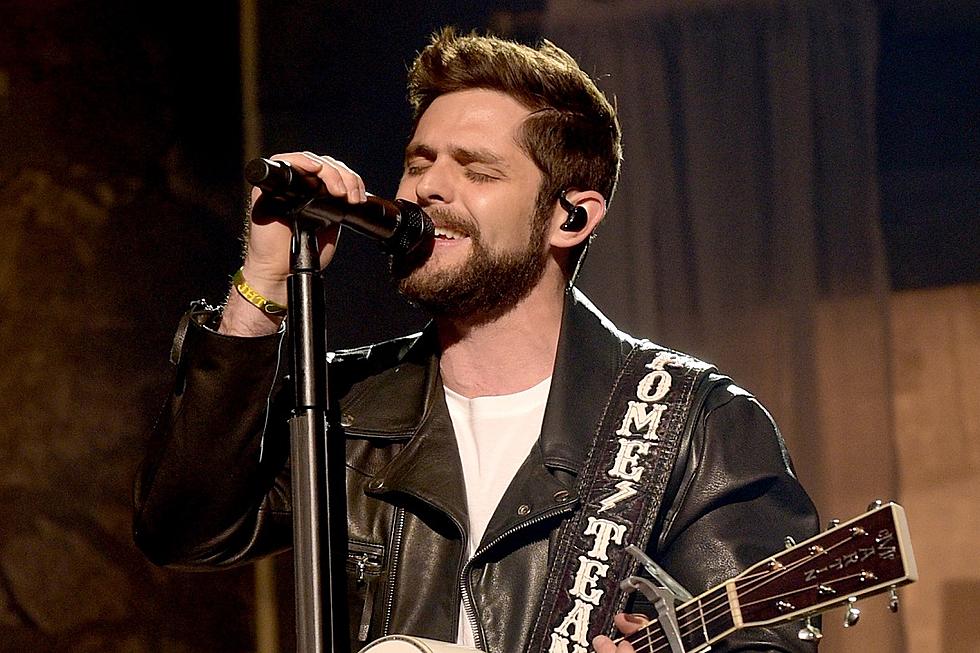 Thomas Rhett Performs Intimate 'Marry Me' at 2018 ACM Awards
Jason Kempin, Getty Images for ACM
Country star Thomas Rhett got personal onstage at the 2018 ACM Awards on Sunday evening (April 15). The artist gave an introspective performance of his heartbreaking song, "Marry Me," off his Life Changes album.
"Marry Me" is narrated by a man in a "black suit, black tie, hidin' out in the back." Rhett performed it in a black leather jacket, but that's where the similarities between Rhett and the song's narrator end. Happily for the country singer, he took the chance to tell the girl he loved how he felt about her, and it seems to have worked out pretty well for him!
"Marry Me" is about a man who is watching the love of his life marry someone else. If this topic seems a little sad for the happily married Rhett, he explains that he and his co-writers "wrote that song from a place that could have been my life. Everybody has those moments in life where they can either go left or go right, and if you go left, you'll never know what could have been in the other direction."
As for his wife, Lauren, Rhett explains, "The song was written out of this space where I knew that if I had never told Lauren how I felt about her, I probably have been invited to her wedding and would have watched her marry somebody else."
2018 ACM Awards: All the Red Carpet Looks
How Well Do You Know the ACM Awards?