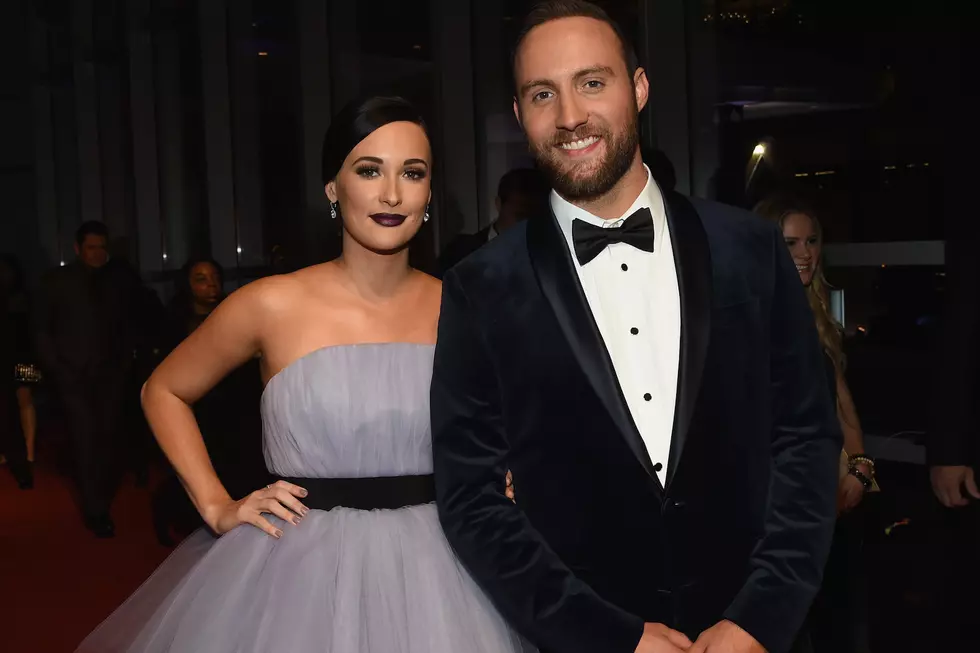 Kacey Musgraves + Ruston Kelly — Country's Greatest Love Stories
Rick Diamond, Getty Images
It was a case of art imitating life: The romance between Musgraves and Kelly is one of contemporary country's most romantic fairytales, in no small part because both are songwriters and musicians who found plenty of artistic common ground. However, as Musgraves revealed in a Hits Daily Double interview, falling in love "was the last thing I'd expected."
On a random night in March of 2016, Musgraves decided to go to Nashville's Bluebird Cafe for a writers' round, to see a friend perform. "I didn't go with anyone, and I was sitting by myself at a table," Musgraves recalls. "Ruston played his first song, and I was just stunned by everything in it — the words, the melody, what he was saying. I was just sitting at this table, crying.
"When it was over, I went up and introduced myself," Musgraves recounts. "I said, 'Hey, I don't really ever do this, but here's my number; I really wanna write with you.'"
The pair set a writing date for May 11, and although Musgraves says she "almost canceled" because she "just didn't wanna go through trying to write with someone I didn't really know," the rendezvous happened.
"The second Ruston walked into my house, I felt like Dorothy when the colorized part happens in The Wizard of Oz," Musgraves shares. "We didn't even write a song. We just talked, and talked, and talked. He didn't leave until like 3AM. It was the easiest, most natural thing in the world — and I didn't want it to stop."
The couple immediately started dating and had a whirlwind courtship; in fact, Kelly proposed to Musgraves on Christmas Eve 2016. She shared the happy news — and a photo of her gorgeous ring — right away via Instagram.
"I didn't say yes ... I said HELL YESSSS!!" Musgrave wrote at the time. "Last night, the best man I've ever met got down on one knee in my little pink childhood home ... in the same room I played with my ponies and Barbies and asked me the easiest question I've ever been asked." (To make the engagement even more special, Musgraves' sister and brother-in-law helped out to ensure the surprise stayed intact.)
Musgraves and Kelly tied the knot on Oct. 14, 2017. She wore a floor-length Berta wedding dress with delicate lace sleeves and a plunging neckline — and once again took to Instagram to share her joy. "Saturday, in a sacred place where two rivers meet and join together, I married my best friend … barefoot and surrounded by the deepest kind of magic and love that exists," she posted. "I've never felt so tranquil and happy."
People also shared a photo of the couple smooching, as confetti swirled around them — a precursor to the party that followed. "We made our promises to each other under the trees and then drank and danced into the night," Musgraves added. "We couldn't have done any of it without the help of our wonderful families and amazing friends."