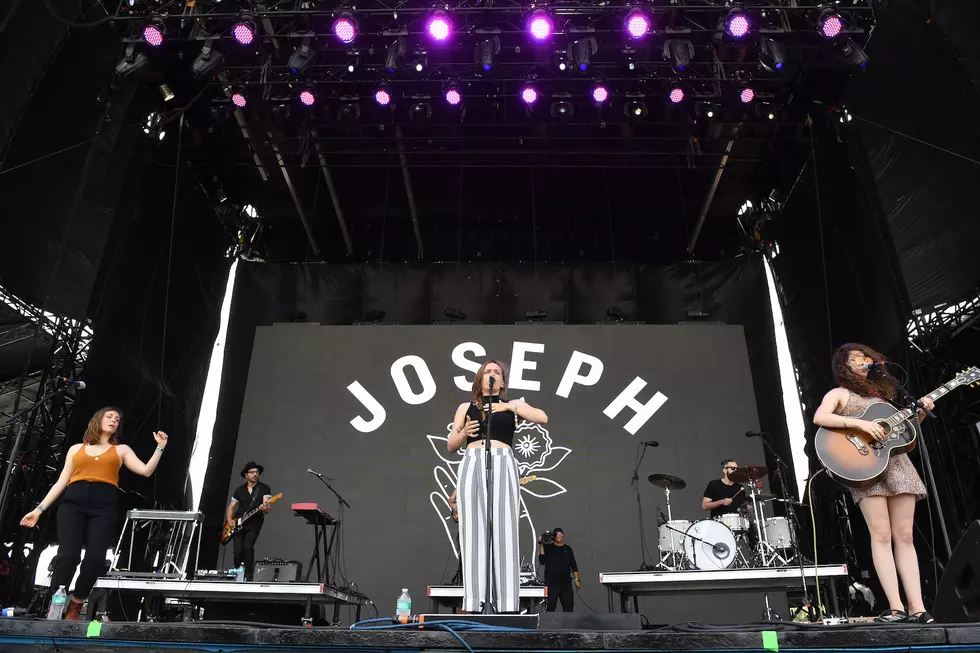 Who Are Joseph? 5 Things You Need to Know
Kevin Winter, Getty Images for Hangout Music Festival
The first thing you notice about the folk-pop act Joseph — comprised of siblings Allison and Meegan Closner and Natalie Closner Schepman — is the trio's striking harmonies, which split the difference between Fleet Foxes-caliber ethereal drone and Dixie Chicks-reminiscent exuberance.
This makes perfect sense: The Portland, Ore.-bred trio grew up with creative parents — their dad was a jazz singer and drummer, their mom was a theater teacher — and found their niche after Natalie recruited her younger siblings for a fledgling musical project.
Joseph's ATO Records debut, 2016's I'm Alone, No You're Not, contains an abundance of modern pop flourishes with country accents, including the dreamy, acoustic-burnished "All" and hymn-like campfire jam "Planets." Scroll down to learn five fun facts about the dynamic group, and be sure to check out the band's official website, or follow them on Twitter and Facebook, to keep up with their goings-on.