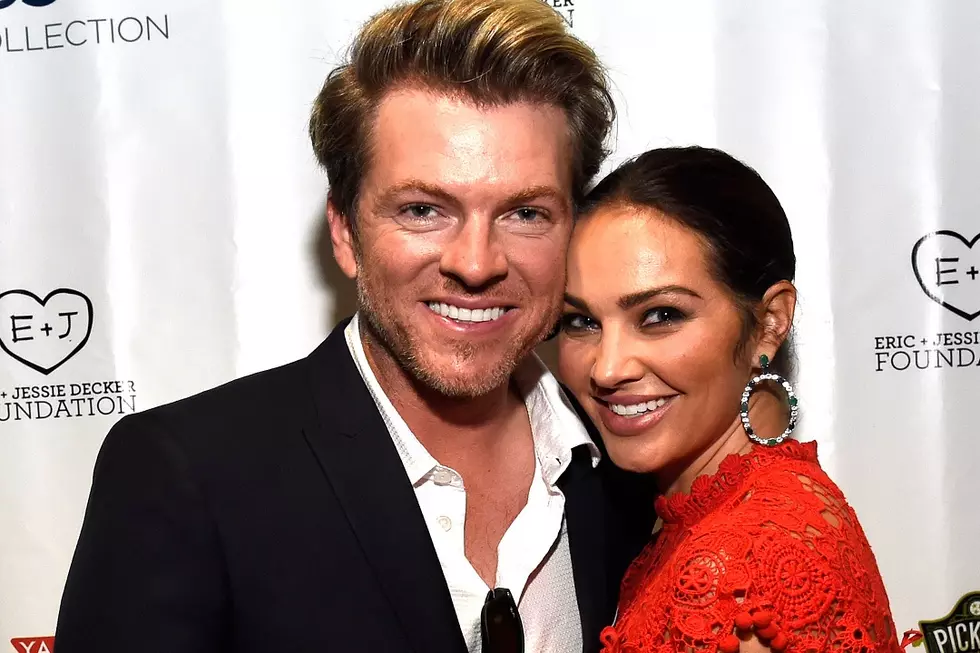 Joe Don Rooney + Tiffany Fallon — Country's Greatest Love Stories
Rick Diamond, Getty Images
It's hard to believe that Tiffany Fallon and Rascal Flatts' Joe Don Rooney will soon celebrate their 15th wedding anniversary. Then again, the couple — who married on April 23, 2006, in Cabo San Lucas, Mexico — have had a drama-free, fairy tale-like relationship.
Fallon, who was named Miss Georgia in 2001 and later posed for Playboy, and Rooney met thanks to the latter's Rascal Flatts bandmate, Jay DeMarcus: "His girlfriend at the time, now wife, Allison [Alderson], knew Tiffany from her beauty pageant days," Rooney tells OK! Magazine.
However, Rooney had first spotted his future wife in Toby Keith's "Who's Your Daddy" video: "Jay called me one night in April 2003 and said Allison and Tiffany were in town," the musician adds. "I was like, 'Yeah! I'd love to meet her!'"
In the same interview, Fallon responds, "We've been attached at the hip ever since. He's my best friend, my confidant, my supporter and my sounding board."
Indeed, the pair are adorably supportive of one another's careers; Rooney was the one who encouraged Fallon to go for the Playboy opportunity, for example.
"I don't want her 20 years from now kicking herself in the butt wishing she'd tried," he tells OK! "She went for it. That's what I love about her — she's not afraid to challenge herself."
Rascal Flatts have also exploded in popularity since the pair got together, which seems to have brought them closer together: "We've grown in our relationship for one, but success-wise we've also grown together," Rooney observes.
And although they're not completely perfect — Fallon joked to OK! that Rooney "takes longer to get ready than I do!" — they absolutely complement one another. In 2009, Rooney characterized himself and Fallon to People as "sugar and spice" while adding, "She's the spice." That harmony has come in handy as they've settled in Nashville and expanded their family to include three children: son Jagger Donovan (born in 2008) and daughters Raquel Blue (born in 2010) and Devon Olivia (born in 2014).