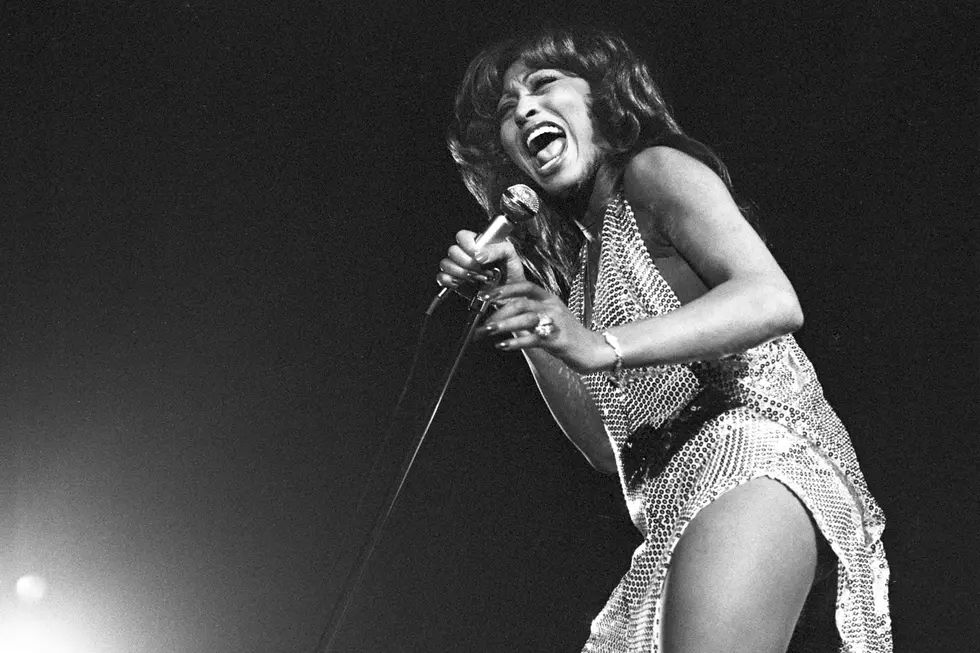 'Queen of Rock and Roll' Tina Turner Dead at 83
Gijsbert Hanekroot, Getty Images
Tina Turner, the powerhouse singer, incendiary live performer and honorary "Queen of Rock 'n' Roll," died Wednesday at age 83.
The singer's family confirmed the news in a statement. "Tina Turner, the 'Queen of Rock 'n' Roll,' has died peacefully today at the age of 83 after a long illness in her home in Kusnacht near Zurich, Switzerland," they said. "With her, the world loses a music legend and a role model."
Born Anna Mae Bullock on Nov. 26, 1939, in Brownsville, Tennessee, Turner launched her illustrious, six-plus-decade career in 1957 when she started performing with Ike Turner's Kings of Rhythm. She appeared on the song "Boxtop" the following year under the name "Little Ann." Ike & Tina Turner made their recording debut in 1960 with "A Fool in Love," which became one of the first R&B songs to enjoy crossover pop success and went platinum. The couple married in 1962.
Ike & Tina Turner scored numerous hits throughout the '60s and '70s (most famously a cover of Creedence Clearwater Revival's "Proud Mary") and developed a reputation as a must-see live act. But even as their musical partnership flourished, their union was hellish away from the spotlight, as Ike physically, emotionally and financially abused Tina for years.
"He threw hot coffee in my face, giving me third-degree burns," Turner wrote in her 2018 memoir, My Love Story. "He used my nose as a punching bag so many times that I could taste blood running down my throat when I sang. He broke my jaw. And I couldn't remember what it was like not to have a black eye." The singer revealed that at one point, she even attempted to die by suicide.
Turner filed for divorce from Ike in 1976, and their turbulent marriage officially came to an end in March 1978. But the singer's problems were far from over. Ike sent his "stooges" to harass and intimidate Tina while the divorce proceedings were underway, and he controlled all of the couple's contracts and money, forcing Tina and their four sons to rely on food stamps. Ike also owned all the publishing rights to their music, leaving Tina with no source of income.
"My relationship with Ike was doomed the day he figured out I was going to be his moneymaker," she wrote in My Love Story. "He needed to control me, economically and psychologically, so I could never leave him."
Watch Tina Turner Perform 'Proud Mary' at Wembley Stadium in 2000
Turner's career consequently declined for several years following the divorce, but she rebounded with her 1984 solo album Private Dancer, which went five-times platinum and spawned the No. 1 hit "What's Love Got to Do With It." But Turner didn't see it as a comeback album. "Tina had never arrived," the singer said in the 2021 HBO documentary Tina. "It was Tina's debut."
The singer's resurgence continued the following year when she starred alongside Mel Gibson in Mad Max Beyond Thunderdome and scored a No. 2 hit with "We Don't Need Another Hero (Thunderdome)." Her next album, 1986's Break Every Rule, also went platinum and yielded the No. 2 hit "Typical Male." Turner continued making music over the next decade, releasing her final studio album, Twenty Four Seven, in 1999. She retired at the end of 2000's Twenty Four Seven Tour, but she mounted yet another comeback in 2008, performing alongside Beyonce at that year's Grammys and launching the Tina!: 50th Anniversary Tour. She officially retired from the stage, this time for good, following the lucrative trek's conclusion in 2009.
Turner received a slew of accolades throughout her career, including eight Grammy Awards, three songs enshrined in the Grammy Hall of Fame and a Grammy Lifetime Achievement Award. She received the Kennedy Center Honors in 2005 alongside Tony Bennett, Suzanne Farrell, Julie Harris and Robert Redford. Turner also holds the distinction of being one of three women (along with Carole King and Stevie Nicks) inducted into the Rock & Roll Hall of Fame twice — first in 1991 as one-half of Ike & Tina Turner, and in 2021 as a solo artist.
In Tina, the singer further reflected on her remarkable career and her dream "to be the first Black rock 'n' roll singer to pack places like the [Rolling] Stones." "Look what I have done in this lifetime with this body," she said. "I'm a girl from a cotton field. I pulled myself above what was not taught to me."
In Memoriam: 2023 Deaths
A look at those we've lost.