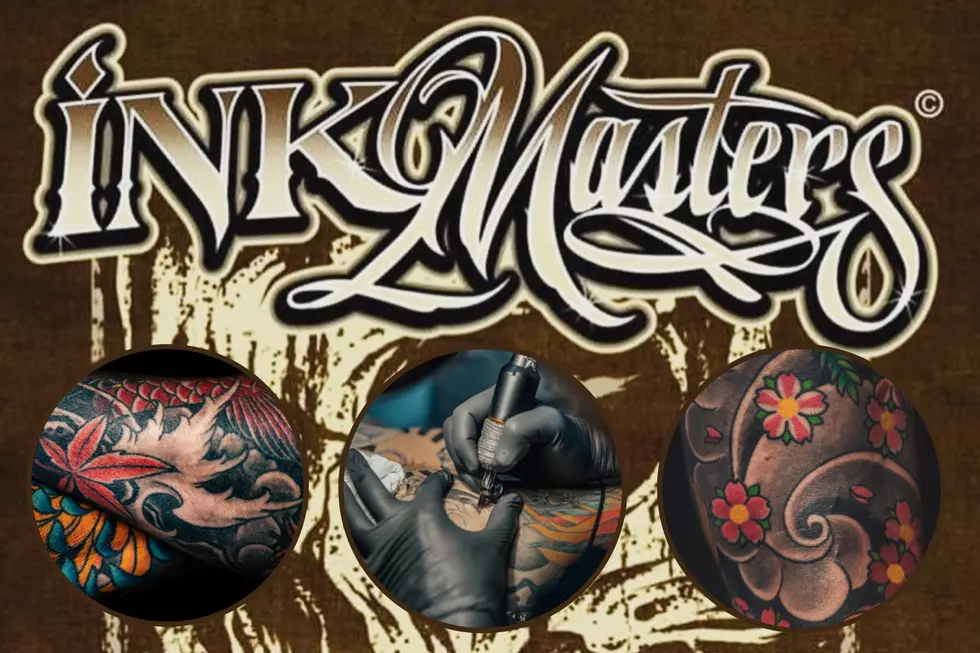 Want A Tattoo? Ink Masters Tattoo Show Is Coming to Abilene November 18-20
Photo: Ink Masters Tattoo Show/Facebook/Canva
Whether you're considering your first-ever tattoo or you already have ink, you may have some questions. After all it's a big deal - your body being used as a canvas for art and expression. It's got to be done right. Everything you're wanting to know can be answered by the artists themselves at the traveling Ink Masters Tattoo Show, in Abilene this very weekend.
It's all happening at the Abilene Convention Center with artists from all over the country. You'll be able to have on-the-spot tattoos etched all weekend long. Whatever type or design you're looking for, you can take your pick from the over 80 award-winning professionals in attendance.
No matter what style of ink you prefer, the Abilene Tattoo Expo will fit the bill. From realistic to traditional, black-and-white or color, the designs come from artists all over the country with a broad spectrum of talents.
Tickets are available at the door only. Prices are $20 for each day or $35 for a 3-day weekend pass. Be sure to show up before 5 p.m. on Friday for $5 off the ticket price.
Friday: 1 PM to 11 PM
Saturday: 11 AM to 11 PM
Sunday: 11 AM to 9 PM
Before inking up, some matters to consider, especially if you're looking to acquire your first tattoo:
Are tattoos safe?
Do they hurt?
What's the cost?
Do I tip the tattoo artist?
What should I get and where?
Is it okay to get a tattoo if I'm sick?
Is it okay to tan when I have tattoos?
If you're serious about getting a tattoo, there are great artists and shops located right here in Abilene. Keep scrolling to find one that's right for you.
Look: Thinking About Getting Some Ink? Check Out These 13 Abilene Tattoo Parlors