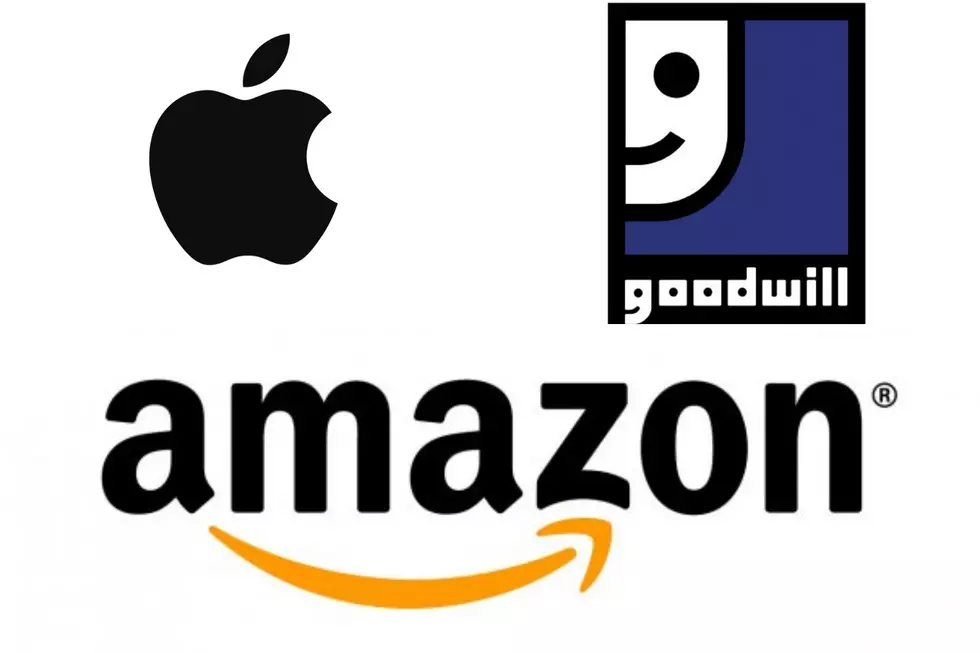 Check Out Hidden Messages In These 10 Well Known Logos
Photo: Apple/Amazon/Goodwill/Facebook/Canva
I appreciate a good company logo. Big-boy corporations are spending millions of dollars trying to capture the essence of the company with that perfect design. Many of these logos are so well known that you can guess the name of the company in mere seconds. Take the golden arches for example. It's a logo that is known around the world for one place and one place only. McDonald's. There's big money in these logos and it's all by design.
Did you know that some of these well-known insignias actually have hidden messages? Readers Digest has compiled a list of different companies whose logos incorporate hidden meanings. Something a little extra. While you can see some of these messages right away, others may take some pointing out. See how many of these logos you recognize. Can you spot the hidden message?
LOOK: CHECK OUT HIDDEN MESSAGES IN THESE 10 WELL-KNOWN LOGOS
Adidas
Most folks are centered on the name but the stripes above have meaning. They're designed to look like mountains. Much like climbing mountains can push athletes to the limit.
---
Amazon
The arrow at the bottom of the logo adds a fun element like a smile but it's actually intended to accentuate being able to find everything from A to Z.
---
Apple
Have you ever wondered why the Apple logo has a bite taken out of it? There's a reason behind it. The designer intentionally put one there so that when shrunk it would still look like an apple and not a cherry.
---
Baskin Robbins
When you see this logo you think of delicious ice cream, but look closely and you'll spot the number 31 in the initials. Why 31? In 1953 Baskin Robbins began serving 31 flavors of ice cream. That way you can try a new flavor for every day of the month.
---
Beats by Dre
I had always thought this logo only contained the letter "b". Not entirely. If you'll look at the overall logo you'll notice a red circle that is meant to be a human head while the "b" looks like it's wearing headphones.
---
Fed Ex
The logo looks bold and straightforward. But also look between the E and the X. See the arrow? It's there to signal always moving forward.
---
Goodwill
Sure, it's easy to see the smiling face in this logo. But the face is actually an enlarged version of the "g" in the word Goodwill.
---
Hyundai
It just happened to turn out that this logo looks like a space-aged "H" for Hyundai but the design actually represents two people shaking hands, as in a salesperson and a satisfied customer.
---
Ray-Ban
This company has been a trusted name in sunglasses for decades. There's even a pair in their logo. Do you see it in the letter "B"? Just tilt your head.
---
Wendy's
For decades the face of Wendy's has conjured up thoughts of tasty burgers. Perhaps at first, things look straightforward. But look at the collar of her blouse. See the word "mom"? Perhaps this was in the effort of the restaurant to give that home-cooked feel.
Let's face it. You see logos everywhere you look nowadays and I think it's a great marketing idea to incorporate messages in business design. Businesses will do some creative things to make sure their brand is at the forefront.
Texas has its own favorite brands and we're picky about them. There's nothing like an ice-cold Dr. Pepper or a bowl of Blue Bell Ice Cream. Look below for even more brands that are well-loved right here in the Lone Star State.
Which Are The Most Famous Brands From The Lone Star State?