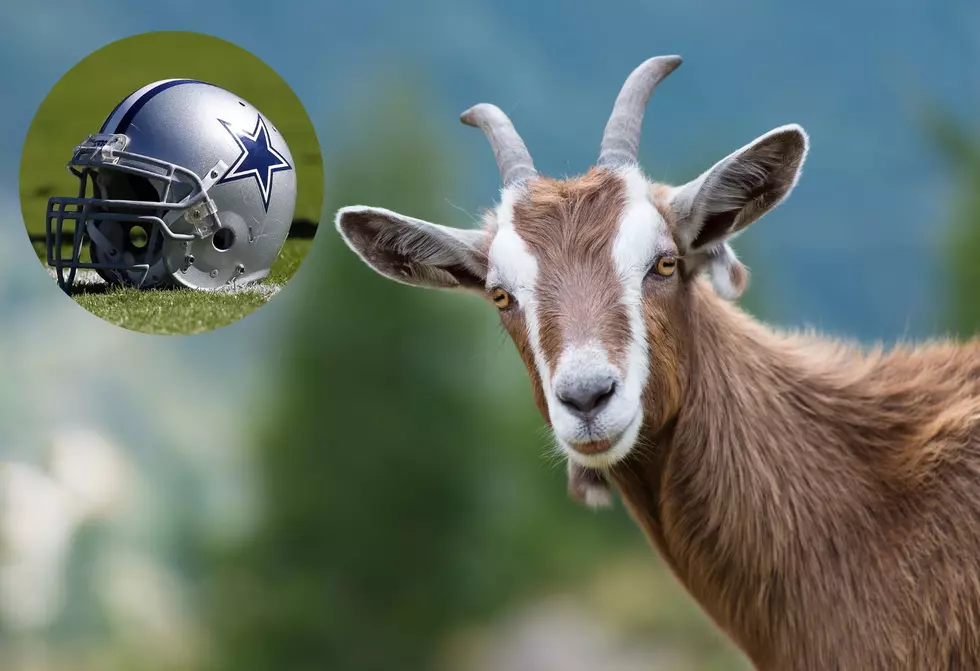 Two Former Dallas Cowboys Players Considered the GOAT at Their Positions
MichelAngelo Aprandi,Streeter Lecka,Getty Images/Canva
ESPN recently conducted a survey to find out which NFL players were thought of as the best at their respective positions. And, it looks like two former Dallas Cowboys players made the list. Keep reading to find out which two Cowboys are considered the GOAT at their positions.
ESPN asked 50 experts ranging from analysts, to reporters to tell them who they thought were the best NFL players of all time. After narrowing down the list to select just one player from every position, a victor was crowned as the GOAT.
We asked 50 experts, reporters, and analysts to name the NFL's greatest player of all time at every position. (ESPN)
The two Dallas Cowboys players that were crowned, shouldn't be a surprise to anyone. As a Cowboys fan, I thought there should be a few more players, but obviously, I'm biased.
Who are the GOATS for the Dallas Cowboys?
If you guessed Larry Allen and Deion 'Primetime' Sanders, then you are correct. Pat yourself on the back.
I remember John Madden always loved Larry Allen and was always talking about how dominant he was. Allen was just simply a beast. Not only was he considered one of the strongest linemen (he bench pressed 705 pounds!), but for his size, the dude could fly. Remember him running down a New Orleans Saints linebacker to prevent a pick 6?
Allen played 203 games, starting 197 of them. He went to the Pro Bowl 11 times and was inducted into the Hall of Fame in 2013.
In my 40-plus years of watching football, I don't think I ever saw a cornerback that could shut down a top receiver quite like 'Primetime'. Heck, when he played for the Cowboys, most of the time he didn't even get in the huddle. He just stayed on his own island and forced quarterbacks to throw elsewhere because they were too afraid of him.
He was just that good.
Primetime is one of only two players in NFL history to score a touchdown in six different ways: interception (9), punt return (6), kick return (3), reception (3), fumble recovery (1), and rushing (1). He was inducted into the Hall of Fame in 2011.
You can head over to ESPN to take a look at all of the NFL players that were considered the GOAT at their positions. In case you're wondering, Tom Brady is considered the GOAT at quarterback. Yeah, I know, I was as surprised as you are. (That's sarcasm)
LOOK: 11 of the Greatest Pass Rushers in Dallas Cowboys History